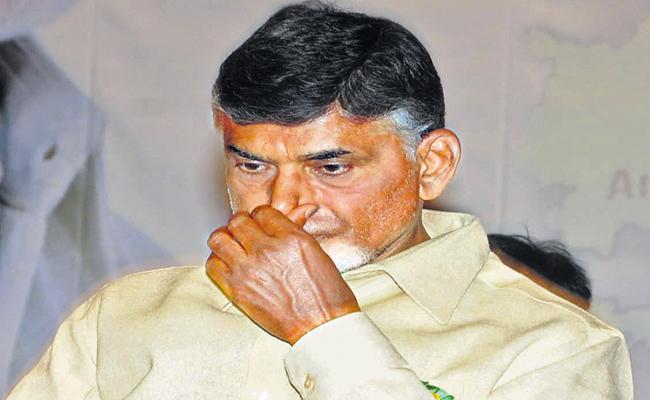 Telugu Desam Party president and former Andhra Pradesh chief minister N Chandrababu Naidu has been championing the cause of Amaravati as the capital of the state and his party has also been one of the petitioners in the high court against the three capitals.
Yet, he had been very cautious in his speeches whenever he went to Visakhapatnam and north coastal Andhra districts all these days. He never made any direct comments opposing Visakhapatnam as the executive capital.
All that Naidu had been saying all these days is that chief minister Y S Jagan Mohan Reddy had destroyed the state because of the uncertainty in the capital. He was only explaining how Amaravati would have been a world-class capital city.
But on Thursday, Naidu surprised everybody by asking the people of Visakhapatnam as to whether they wanted development for the port city or just a capital city.
Of course, the crowd his party leaders had mobilised said in one voice they want a developed Vizag, not the capital city.
The TDP president reiterated that he would develop Amaravati as the capital city and Visakhapatnam as a financial hub and a seat of tourism and pharma industry.
Stating that he could go any village and any house in the state, he said he would strongly fight with those who want to do injustice to Vizag.
Analysts say Naidu has taken a calculated risk, as for the first time he said so openly that there was no need for any capital city for Visakhapatnam and it would be enough to develop it as an industrial and financial hub.
Maybe, the TDP chief has been emboldened by the recent high court judgement by the state high court upholding Amaravati as the state capital and opposing trifurcation of the capital.
"He might be of the view that the people of Visakhapatnam, too, have realised the fact that the capital cannot be shifted to the port city. So, there is nothing much for him to lose," an analyst said.
YSR Congress party has not wasted much time to highlight the fact that Naidu has no love lost for Visakhapatnam.
"He has love only for Amaravati, where his community leaders have huge stakes. Why are the TDP leaders from north Andhra silent when Naidu says there is no need for executive capital for Vizag?" former minister and YSRC legislator Avanti Srinivas asked.