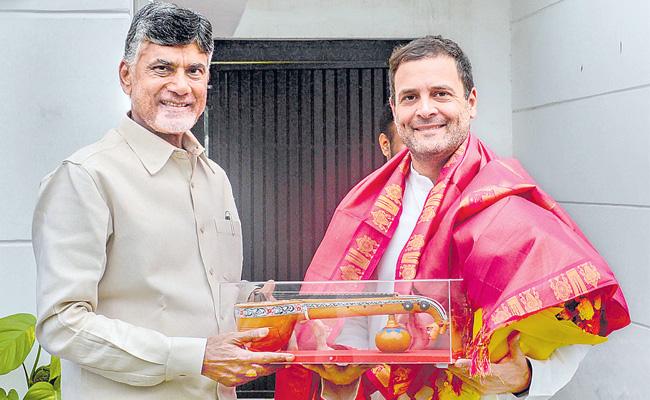 AICC top leader Rahul Gandhi is out of country. Congress leaders say that Rahul is on a private tour and would return immediately after the New Year celebrations.
Rahul Gandhi is scheduled to address a public meeting in Punjab on January 3 and the Congress ranks say that the foreign tour is only a private affair.
The ruling BJP leaders raise several questions and express doubts over this secret tour of Rahul.
It was only two months ago Rahul Gandhi had gone on a similar private tour without disclosing the destination. He returned only a day before the beginning of the winter session of Parliament.
Now, down south, TDP chief N Chandrababu Naidu too is on a private foreign visit. In 2019 too he was on a foreign visit during this period with his family members.
He took a break in 2020 as that was the year of pandemic and he limited himself to his Hyderabad house.
This year, coinciding with Rahul Gandhi's undisclosed foreign tour, Chandrababu Naidu too is on a similar tour.
Interestingly, both Chandrababu Naidu and Rahul Gandhi worked together before the 2019 general elections and addressed joint meetings against Modi. They both lost the battle, while their rivals won with record majority.
Now, ahead of elections in five northern states, Rahul Gandhi from the north and Chandrababu Naidu from the south are on a foreign visit.
While the BJP ranks are on a look out for Rahul Gandhi, the YSR Congress leaders have launched a hunt for the whereabouts of Chandrababu Naidu.
These leaders are spreading rumours as if both Naidu and Rahul are holding a secret meeting outside the country to chalk out strategy to face their political rivals!
Ironically, both Rahul and Naidu have strong rivals whose defeat appears to be next to impossible.