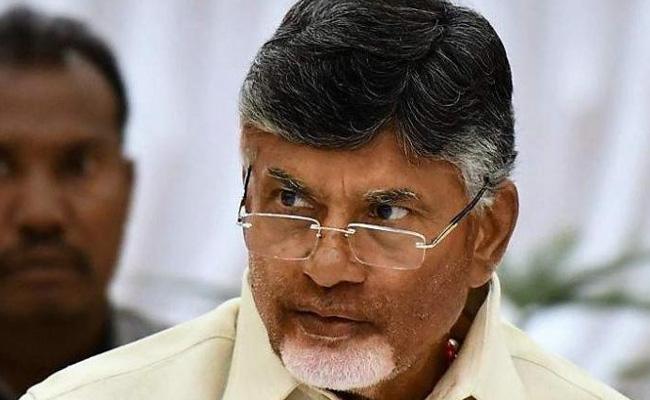 TDP president and former Andhra Pradesh CM N Chandrababu Naidu came to Amaravati early this week by obtaining permission from the police department to visit Visakhapatnam to call on the victims of Styrene gas leak from LG Polymers plant.
Due to cancellation of flight in the last moment, Naidu cancelled his visit to Visakhapatnam and travelled to Amaravati by road along with his son Nara Lokesh. He could have gone to Visakhapatnam the following day, but he did not do so.
Instead, he spent the next three days to conduct Maha Nadu, the biennial conclave of the TDP, through Zoom Webinar method.
Now that he had returned to Andhra Pradesh, there is no restriction on him to travel anywhere he wanted within the state.
Since he already has the permission to go to Visakhapatnam, Naidu could have gone there at least on Friday.
But he quietly returned to Hyderabad to cool his heels in his posh Jubilee Hills residence. His son Nara Lokesh also returned to Hyderabad along with dad by road.
Now, the real intention of Naidu seeking permission from AP police has been exposed.
He sought permission to travel to Vizag, but his objective was to hold Mahanadu, which he could have done even from Hyderabad.
Now that he is back in Hyderabad, he may have to take fresh permission from the police to go to Amaravati or Visakhapatnam again, unless the inter-state transportation is restored after June 1.