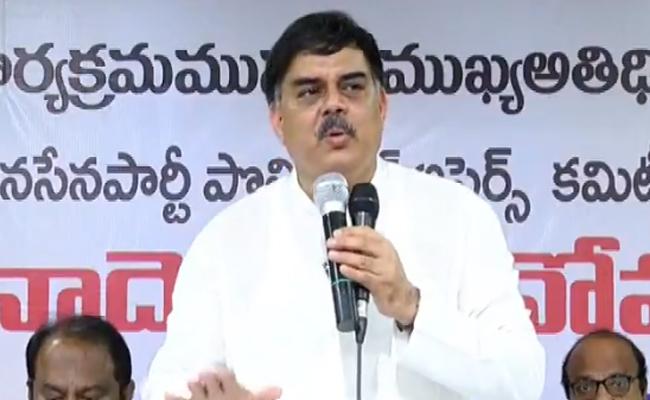 Sometimes some decisions appear to be right but they become detrimental eventually. Such decisions are generally taken in haste and desperation.
Nadendla Manohar seems to have taken such a decision freshly. He said that Chiranjeevi is going to support Jana Sena.
In fact, there seems to be nothing big in this statement. What difference does it make as Chiranjeevi is a family member to Pawan Kalyan?
But there is a reason behind Nadendla's stamenet, say insiders.
It is observed that many Kapu leaders are joining BJP. This is a threat to Jana Sena, whose community roots are Kapu. So, to give an impression that Chiranjeevi, who is considered to be the head of Kapu community in the state is behind Jana Sena, he gave the statement.
But corneing Chiranjeevi as Kapu's 'pedda dikku' and branding Jana Sena as a Kapu centric party will be detrimental to the party.
Projecting Chiranjeevi's support to Jana Sena prominently also brings Janasena the PRP color.
Knowingly or unknowingly, Nadendla's casual statement is potential enough to turn as an accidental backstab.