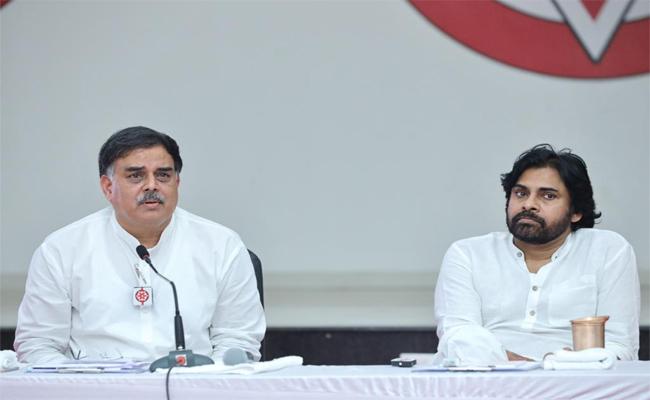 It appears that the leaders of the Jana Sena party have grown frustrated with the political approach of Pawan Kalyan.
Specifically, Nadendla Manohar, who is widely considered to be second-in-command within the party, is said to be extremely impatient and upset with Kalyan's handling of alliances.
According to reports, Manohar believes that Kalyan's indecision and vacillation on the matter is causing harm to the party rather than helping to strengthen it.
Manohar is also said to be unhappy with Kalyan's focus on seeking alliances rather than working to build the party's strength.
He has reportedly expressed these concerns to other leaders within the Jana Sena party, and has even gone so far as to say that Kalyan's actions have caused a situation that is difficult for anyone to believe.
Additionally, it seems that Kalyan's attitude has also caused frustration among other political parties, including the Bharatiya Janata Party and the Telugu Desam Party.
According to Manohar, these parties are growing tired of Kalyan's approach and moving on by focusing on their own work.
Manohar himself is said to be preparing to contest the upcoming election from Tenali. But he appears to be not completely convinced of his victory.
It seems that Manohar is fed up with Kalyan's attitude and is considering his options.
He has reportedly said that he will wait for some more time before making a decision, in order to gain a clearer understanding of the situation.