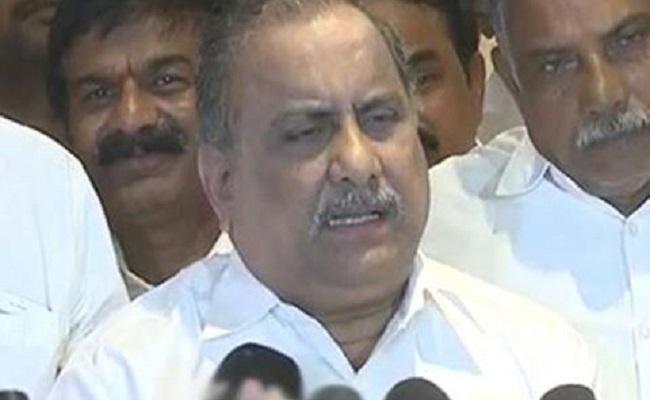 Stage is set for the launch of a new political party in Andhra Pradesh, exclusively to fight for political representations to Kapu community across the state.
According to reports in a section of media, former minister and Kapu leader Mudragada Padmanabham is contemplating launching the new political party for Kapus and its associated sub-castes in the state.
Though his main objective may not be grabbing power at this stage, he wants to secure the maximum number of seats for Kapus, so that they would be the deciding factor in the formation of the next government in Andhra Pradesh.
Kapus, who constitute nearly 15 per cent of the electorate in the state, are predominant in East and West Godavari districts, besides parts of Visakhapatnam and Krishna district.
The Godavari districts, together, account for 35 assembly seats in the 175-member state assembly. If Mudragada's new party can win majority of these seats, it would be calling shots for the next government, sources said.
However, so far, the idea is still in the nascent stage and it would take some time for making the proposal concrete.
It is learnt Mudragada has been secretly holding talks with important Kapu leaders of late to work a strategy.
There is also a talk that Mudragada might not confine himself to Kapus alone, but would extend the canvas to other backward classes and Dalits as well.
"He is also in touch with several BC leaders so that it would be a larger political platform in the coming days," sources said.
It is not immediately known whether Mudragada would rope power star Pawan Kalyan's Jana Sena Party also into his plan and if it happens, it would be a big boost to the Kapu leader.
However, Pawan is said to be keen on tying up with a bigger party like the TDP in the next elections, sources added.