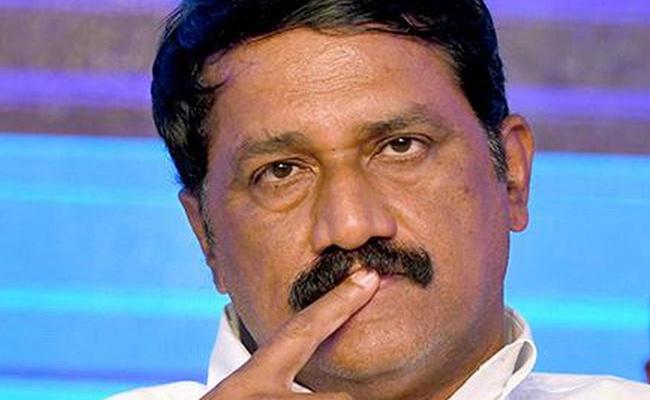 Financial troubles continue to haunt former minister and Telugu Desam Party legislator from Visakhapatnam (North) Ganta Srinivasa Rao.
On Wednesday, public sector Indian Bank on Monday gave a notification in the newspapers auctioning the properties belonging to Ganta's company Pratyusha Resources and Infra Pvt. Ltd., which had defaulted loans to the extent of Rs 221.66 crore.
The notification followed a series of notices served on Ganta and others in November last. Apart from Ganta, notices were served on Parchuri Bhaskar Rao, P Raja Rao, P V Prabhakar Rao, K B Subrahmanyam and others to clear the dues of the bank.
As many as 26 properties at various places in Visakhapatnam including at Gajuwaka, Chinagadali, Rushikonda, Madhurawada, Anandapuram, Anakapalli and Kakinada were earlier attached by the Indian Bank in December 2018 itself.
The bank authorities said Ganta had stood as surety for the company to obtain loan to the extent of Rs 141.69 crore and along with interest, the loan outstanding mounted to Rs 221 crore at present. The company had defaulted in payment of dues to the Indian Bank.
The Pratyusha Resources and Infra Private Limited was registered under companies Act on August 18, 2005, with its registered address at Visakhapatnam. All the directors are very close relatives of Ganta Srinivasa Rao.
CLICK HERE!! For the In Depth Updates on all the OTT Content