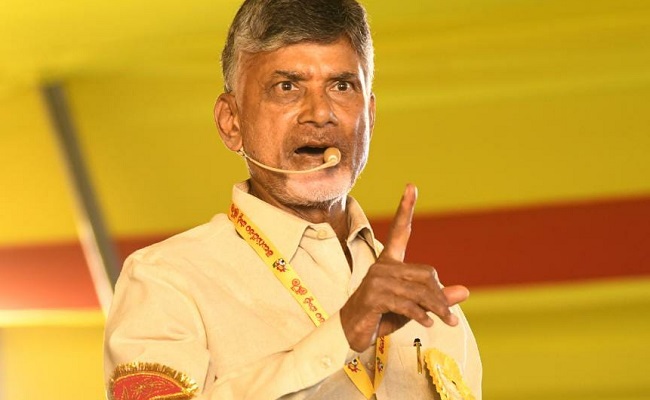 It appears Telugu Desam Party president and former Andhra Pradesh chief minister N Chandrababu Naidu doesn't want to waste any opportunity to get into the good books of the Bharatiya Janata Party and Prime Minister Narendra Modi.
After meeting Modi at least for five minutes and shaking hands with him in New Delhi on August 4, the TDP and its supporting media have projected it as if it is a big achievement.
On Monday, Naidu went a step ahead and showered praises on the Prime Minister.
He compared Modi with first Prime Minister of the country Jawaharlal Nehru, along with other stalwarts like P V Narasimha Rao and Atal Bihari Vajpayee in taking India ahead of other nations.
"The country made rapid strides under the visionary leadership of Nehru, Narasimha Rao and Vajyapee. It is now progressing ahead under the leadership of Modi and made many achievements," Naidu said, addressing the party workers after hoisting the national flag at the TDP head office at Mangalagiri.
Naidu felt that India is far ahead of other countries in traditional culture even 400 years ago.
The country had the best economic growth even those days, he said, "We should view the growth of the nation pre and post-independence and similarly before and after the introduction of economic reforms."
With the reforms introduced by Narasimha Rao, India is now competing with the whole world under the leadership of Modi, Naidu stated.
Naidu felt an immediate need for all the ruling dispensations to formulate a strategy for the next 25 years and move with a vision to face the challenges. He wanted a value-based society that moves ahead to remove financial imbalances.