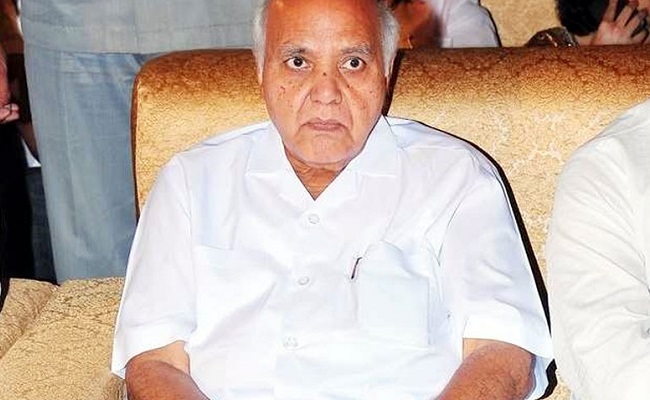 The Suprem Court on Monday served notices on Eenadu group chairman Ch Ramoji Rao and his family following a special leave petition filed by Vundavalli Arunkumar, former MP of Rajahmundry.
The SLP, in which senior counsel S S Prasad appeared for the petitioner, was filed challenging the order of the erstwhile common high court for Telangana and Andhra Pradesh, quashing a criminal complaint filed against Margadarsi Financiers and Ramoji Rao under Sec 45(S) of Reserve Bank of India Act 1934.
The three-judge bench of the Supreme Court consisting of Justice Ashok Bhushan, R Subhash Reddy and Justice M R Shah also allowed applications filed to implead Reserve Bank of India and T Krishna Raju IPS, former IG of police of united AP who had filed the case before the First Addl chief Metropolitan Magistrate Hyderabad.
In the SLP, S S Prasad, senior advocate, contended that the high court had erroneously quashed the complaint holding that Hindu United Family (HUF) of Ramoji Rao which had collected the deposits was neither a firm nor a company nor an un-incorporated association of individuals.
Notice was also issued to the State of AP and State of Telangana besides to the accused Ramoji Rao, RBI and to the complainant T Krishna Raju.
It was alleged that Margadarsi Financiers and Ramoji Rao had received around Rs 2600 crore as deposits from around 2.5 lack depositors in violation of Sec 45 (S) of Reserve Bank of India Act 1934.
The common high court on December 31, 2018, the day on which the two high courts were separated by the impugned order, quashed the complaint on the main ground that an HUF was not an association of Individuals and therefore the bar under Sec 45(S) of RBI Act is not attracted.