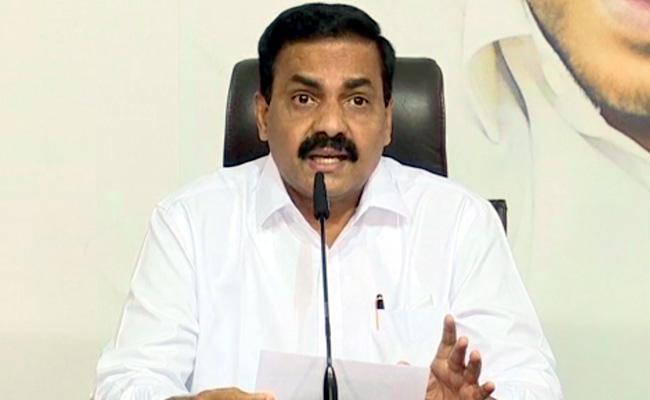 A day after the Telugu Desam Party leaders created a ruckus across the state over change of name of the NTR health university after late chief minister Y S Rajasekhar Reddy in Andhra Pradesh, the YSRC leaders have started shooting back at the TDP.
State agriculture minister Kakani Goverdhan Reddy lashed out at the TDP leaders for making an issue out of a non-issue and creating ruckus in the state.
When there was a debate in the state legislative council on agriculture, TDP MLC Nara Lokesh had no guts to take part in the debate and sought to create nuisance, he said.
"Lokesh has no subject knowledge to talk on any issue. He is trying to pose as an intellectual by sporting a beard and make personal attacks on chief minister Y S Jagan Mohan Reddy and others with a loud mouth as if he is a tiger. But it is just a whimper that scares nobody," Kakani said.
The minister said the TDP leaders had no interest on issues of public concern.
"Their strategy is to create ruckus and get suspended, so that they could get some political mileage. If Naidu has sincerity, he should explain why he had humiliated his father-in-law NTR," he demanded.
Stating that the TDP chief had no shame or repentance, Kakani said the people had not forgotten the days when he and his party leaders had hurled chappals at NTR at Hotel Viceroy.
"His game is up. Naidu won't be able to enter the assembly again, as the people of Kuppam will defeat him and drive him away from politics," the minister predicted.