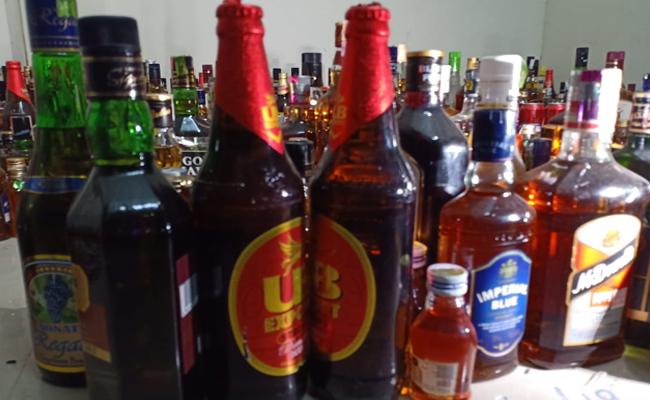 Notwithstanding the stringent measures being taken by the Jagan Mohan Reddy government in curbing liquor in Andhra Pradesh, smuggling of liquor from across borders of neighbouring states is still going on unabated.
The smugglers are adopting various methods to bring huge quantity of liquor bottles from the neighbouring states, particularly Telangana.
Most of the times, this kind of smuggling has been going without any hassles, but sometimes, the smugglers are caught red-handed by the excise cops.
This illegal smuggling of liquor from Telangana has cost a ruling YSR Congress party leader her post in the trust board of famous Kanaka Durga temple in Vijayawada on Thursday.
Chukka Naga Varalaksmi, one of the Kanaka Durga temple trust board member, resigned from her post, owning moral responsibility for the smuggling of liquor bottles from Telangana to Andhra on Wednesday.
She sent her resignation letter to trust board chairman and also executive officer of the temple.
In her letter, she said she was not aware of the transport of liquor bottles in her car and blamed it on her driver Shiva.
"I did not expect that he would smuggle liquor bottles in my car. He admitted his crime to the police," Naga Varalakshmi said.
The police have already arrested Shiva and also booked a case against him and Varalakshmi's husband Venkata Krishna Prasad, a YSRC leader and her son Surya Prakash Gupta.
She said she had informed the issue to government chief whip Samineni Udaya Bhanu and also endowments minister Vellampalli Srinivas.
"I will not continue in the post till the inquiry is completed," she said.