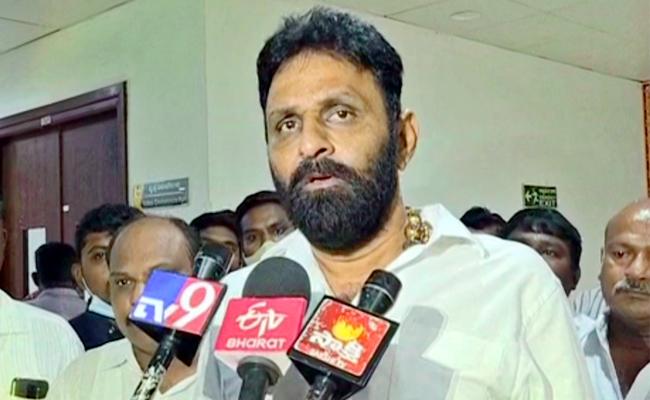 Former minister and YSR Congress legislator Kodali Srinivenkateswara Rao alias Kodali Nani, said that the alleged video call of MP Gorantla Madhav must have been edited in the TDP office.
The former minister said that the TDP chief Chandrababu Naidu was known for fake documents and fake leadership all through his career.
He alleged that the TDP chief's political career was built on fake documents, fake evidences, fake news, fake claims and fake promises.
He took a dig at the TDP leaders' claim that they have sent the video clip to a forensic lab in US, which had confirmed the originality of the vide.
The former minister asked the TDP leaders to send video and audio in the note for vote case and get it tested in the US forensic lab.
"There is a video clip in which then TDP MLA A Revanth Reddy with cash bag was seen. There is an audio in which Chandrababu Naidu's voice is heard. Why are they not sending these two clips for the US forensic lab and get the results," Kodali Nani asked.
The former minister said that the video clip which is doing rounds in the social media was recorded from another mobile and questioned its originality or authenticity.
"The video is not from the MP's mobile. It is not even from the mobile of the person who received the call. It was from some other mobile, which could have been third or fourth or fifth mobile and it was recorded on another mobile which could be a tenth or twentieth mobile. Then how can it be called original," the former minister questioned.
He said that Chandrababu Naidu is known for this sort of politics and asserted that people in the state knew what sort of politics that the TDP chief would play.
He said that people would not buy the lies of the TDP leaders or those of Chandrababu Naidu.