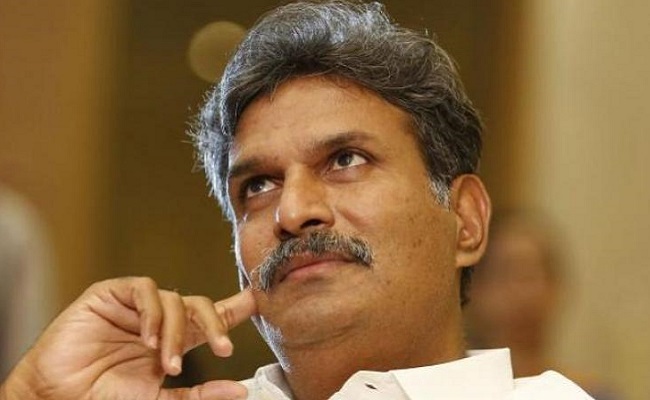 Strange are the ways of Telugu Desam Party MP from Vijayawada Kesineni Srinivas alias Nani. On many occasions, he expressed his unhappiness over the party leadership, both off the record and on-record, but the very next day, he behaved as if nothing has happened.
On Monday, Kesineni requested the media not to focus on him too much.
"I am not unhappy in the TDP. I have no complaints against anybody," he said, much to the surprise of the media persons, after hoisting the national flag at Kesineni Bhavan in Vijayawada.
In the same breath, the TDP MP said it doesn't matter much for him and even for Vijayawada, whether he is an MP or not.
"If I am not there, another one lakh leaders like Nani will emerge in Vijayawada," he said, signalling that he might not be contesting the next general elections.
Kesineni, however, said as long he was the MP, he won't allow anybody misusing his official position.
"The MP sticker should be seen only on my car and that of nobody else. I will not allow even my daughter to travel in the car with my sticker," he said.
His comments made one wonder whether he is still sulking or has patched up with the TDP leadership, in the wake of his blow-hot-blow-cold attitude towards Naidu.
A few weeks ago, Kesineni made a sensational comment that the TDP won't win more than 60 assembly seats, as Naidu doesn't have either energy or capability to come back to power.
Later, Kesineni posed with Naidu for photographs at his daughter's wedding reception. But a few days ago, when the TDP chief went to Delhi, he refused to receive him with a bouquet at the airport. But later, he had attended the meeting convened by Naidu at AP Bhavan.
So, what is Kesineni up to? Nobody knows.