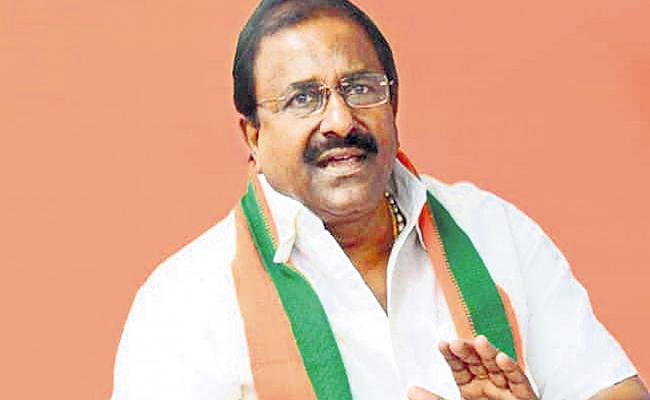 Bharatiya Janata Party Andhra Pradesh unit president Somu Veerraju is known for shooting his mouth off on each and every issue, that often lands him in serious trouble. But he is one man, who never makes an attempt to correct himself.
The other day, Veerraju kicked up a controversy by announcing that if the BJP is voted to power in the next elections, it would sell quality liquor for as low as Rs 50 per a bottle.
He even defended his statement, saying it was only to make liquor affordable to the common man, so that he could save his money for his family.
On Friday, Veerraju made yet another controversial comment. He described the people of Kadapa as killers.
"They only know how to kill people but not to develop their area. Even for this land of killings, the BJP government got an airport," he reminded.
The state BJP leader was reacting to a recent statement of chief minister Y S Jagan Mohan Reddy that his government wanted to set up an airport for every district.
"The chief minister doesn't have money even to repair the damaged roads. How can he develop airports for every district?" he asked.
He reminded that it was the BJP government which had developed Vijayawada, Tirupati and Rajahmundry airports and got the new airport sanctioned for Kurnool.
"Even for Kadapa, known for its killings, the BJP government brought an airport," Veerraju said.
While the state BJP chief was wrong in terms of Kadapa airport, as it had been there since the BJP came to power at the Centre, his comments on Kadapa people kicked up a row. If Kadapa people are killers, Veerraju must tell whether his party MP C M Ramesh and former minister C Adinarayana Reddy are also killers.
The people of Kadapa are fuming at Verraju for making derogatory comments against Kadapa.
"He should know the history of the district before calling the people killers. He has to apologise to the people of the district; otherwise, we will take up protest demonstrations," a YSRC leader said.