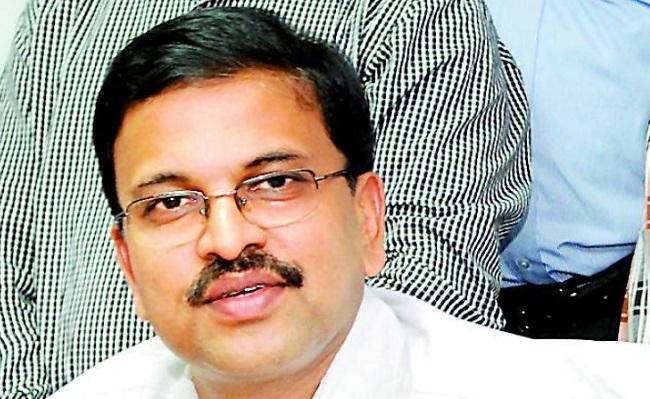 A recent interview given by former joint director of Central Bureau of Investigation V V Lakshminarayana has triggered speculations that he might be back into Jana Sena Party floated by power star Pawan Kalyan, after a gap of nearly two years.
Lakshminarayana, who entered active politics after his voluntary retirement from the police service a few years ago, made his electoral debut in April 2019 general elections in Andhra Pradesh by contesting from Visakhapatnam parliamentary constituency on behalf of Jana Sena.
However, after losing the elections, Lakshminarayana went into dormancy and after a few months, announced that he was resigning from Jana Sena Party.
The reason he mentioned for his resignation was strange – he said he was not happy with Pawan Kalyan resuming his acting in films, instead of focussing on full-time politics.
After that, Lakshminarayana has completely disappeared from politics, though Pawan Kalyan has been doing at least part-time politics.
He has been appearing in public now and then. Very recently, he was in the news for holding talks with former minister and Visakhapatnam (north) MLA Ganta Srinivas Rao on the Visakhapatnam Steel Plant privatisation issue.
In an interview to a television channel a couple of days ago, Lakshminarayna hinted that he might to back to Jana Sena Party, if such a situation arises.
Answering a question as to whether he would rejoin Jana Sena if Pawan Kalyan invited him, the former CBI JD said he was not averse to it.
"I am not a rigid person with walls built around me. I will definitely speak to Pawan Kalyan if he calls me and will explain my thoughts. Even how, several Jana Sena leaders continue to speak to me and meet me," Lakshminarayana said.
He said he had met Pawan Kalyan only once after he resigned from Jana Sena, but had not discussed politics.
"I don't have any negative feelings about anybody and I have not built any walls around me," he said.
Lakshminarayana, however, did not answer the question whether he would go back into Jana Sena, if the party doors remained open for him. He just smiled but did not go into further talk on the issue.
This led to the discussions in the social media groups of Jana Sena. Many of them said there is nothing wrong in admitting Lakshminarayana back into Jana Sena, since he had given enough signals to that effect. His entry would strengthen the party's resolve to fight on public issues, they say.