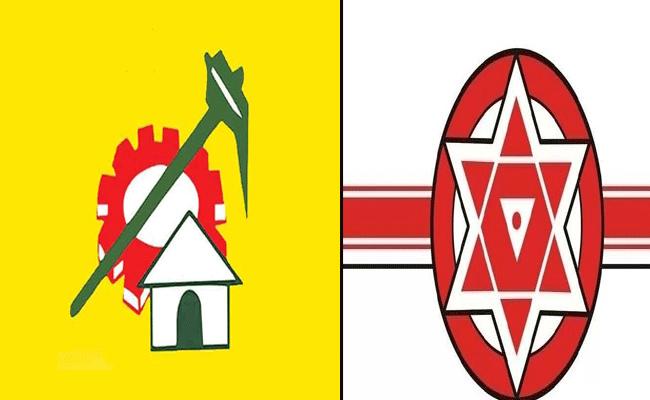 The YSR Congress party, which swept the elections to mandal parishad and zilla parishad territorial constituencies across the state results for which were declared last Sunday, formed the elected bodies on Saturday in almost all the mandal parishads it had won.
In a few mandals, however, it had to face some obstacles from within the party due to internal differences. And in a handful of mandals, the opposition Telugu Desam Party sought to grab the mandal parishads, interestingly with the support of Jana Sena Party.
For example, in Achanta mandal of West Godavari district, which falls under the assembly constituency represented by minister Ch Ranganatha Raju, the TDP grabbed the MPP post.
Out of 17 MPTCs, the TDP had won only seven as against six of the YSRC. But, thanks to the support from Jana Sena, which won four MPTC seats, the TDP could win the mandal parishad.
As part of the agreement, the TDP got the mandal parishad president post, while Jana Sena was given mandal parishad vice-president post in Achanta.
Similar alliance between the TDP and Jana Sena was witnessed in Duggirala mandal of Guntur district, too, where the TDP won nine MPTC seats, as against eight of the YSRC.
Jana Sena which won only one MPTC seat extended support to the TDP, though the YSRC has been making every attempt to stall the TDP candidate from becoming the MPP by denying her the BC certificate.
In a few other mandals, too, like Razole, Kadiyam and Mallipuram in East Godavari district and Mopidevi in Krishna district, too, the TDP and Jana Sena forged an alliance to grab the mandal parishads.
This led to the talk as to whether the two parties would firm up their alliance even for the next assembly elections. Interestingly, neither Jana Sena Party chief Pawan Kalyan nor his political ally Bharatiya Janata Parth made any statement endorsing this new alliance with the TDP.
However, the TDP leaders see it as a good development and hope that it would continue further. Former minister and senior TDP leader Pitani Satyanarayana said there is a need for TDP and Jana Sena to forge an alliance to save the democracy in the state.
"It is a welcome development. And the alliance has started from Achanta. It is time leaders of both the parties to think and go ahead with an alliance. In fact, all the like-minded opposition parties should join hands to defeat the YSRC in the next elections," Satyanarayana said.