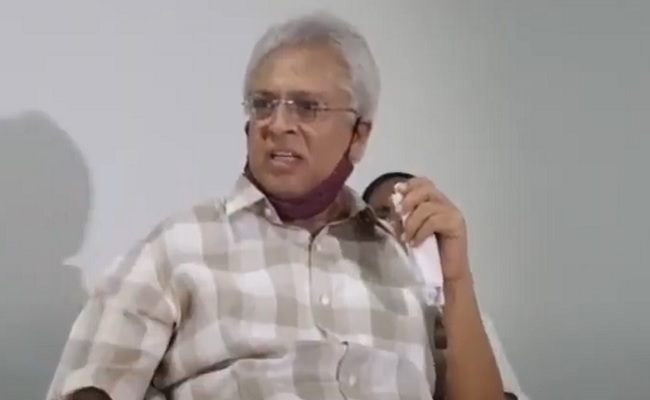 Former Lok Sabha member Vundavalli Arun Kumar, who has been frequently attacking the Y S Jagan Mohan Reddy government in Andhra Pradesh on the alleged financial mismanagement and witch-hunt of political rivals, has surprisingly taken a complete U-turn.
In an interview to a digital channel, Vundavalli said Jagan Mohan Reddy is going to return to power in the state for a second successive term in 2024.
"There is no doubt that the YSRCP under the leadership of Jagan will come to power in the next assembly elections, if he continues with the ongoing welfare schemes till the elections," he said.
The former Rajahmundry MP said Jagan had won the hearts of the people by extending cash to the poor people through direct benefit transfer scheme during the Covid-19 pandemic period.
"He has been administering the state in tune with the existing situation," he said.
Vundavalli reminded that economists all over the world have advised the governments to extend financial assistance to the poor during the pandemic.
"Even Nobel laureate Amartya Sen and former Reserve Bank of India Governor Raghuram Rajan also suggested that the money should be made available to the people. That was what Jagan has done," he said.
The former MP said if the money is transferred into the accounts of the poor people, it would come back into the market.
"The same thing has happened in Andhra Pradesh during the Covid-19 pandemic, as Jagan has effectively implemented this fundamental economic principle by transferring money into the accounts of the poor through various schemes. It was rotated into the market, resulting in a stable GDP growth," he said.
Vundavalli said during the Covid-19 period, the poor people in Andhra Pradesh were in far better position than those in other states.
"Jagan was able to prevent the collapse of the financial position of the poor," he said, adding that no other chief minister could do better than Jagan.