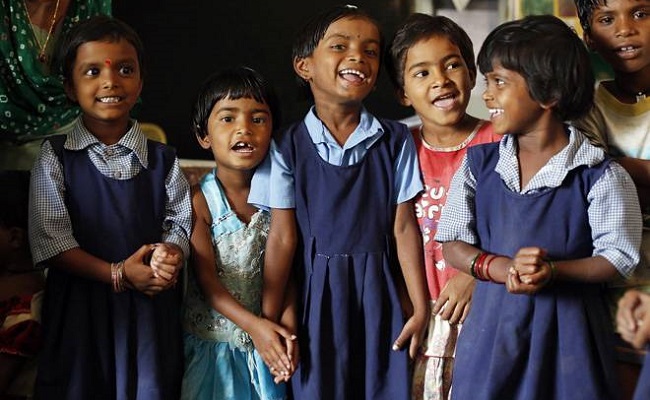 The YSR Congress party government on Wednesday took a significant decision on introduction of English medium in all the government schools, in the wake of the recent state high court judgement quashing the earlier GOs on the issue.
Official sources said the Jagan Mohan Reddy government has decided to take the opinions of all the parents whose children are studying in government schools on what medium of instruction they want their children to study in the coming academic year of 2020-21.
The chief minister is learnt to have instructed the school education department to get in touch with every parent, whose children had studied in the government schools during 2019-20, from Class 1 to 5.
"The officials collect the opinions of every parents on whether they want their children to study in Telugu medium or English medium from the next academic year. This is being done in accordance with the directions of the high court," sources said.
The high court, in its judgement, said it should be left to the parents to decide as to which medium of instruction their children should study.
"English medium is not a compulsion, but a choice. There should be both the schools and the choice of selecting them should be left to the children and their parents," the court said.
That is precisely why the government wants to know the choice of the parents, so that it will take a decision as to whether it should run English medium schools or Telugu medium schools.
"A final decision will be taken after consolidating the majority opinion," sources said.
Interestingly, the government has already informed the court that the parents' committees in various government schools had already passed resolutions in support of English medium.
So, one wonders the present exercise is only to endorse these resolutions to give legitimacy to the government's decision to introduce English medium in the schools.