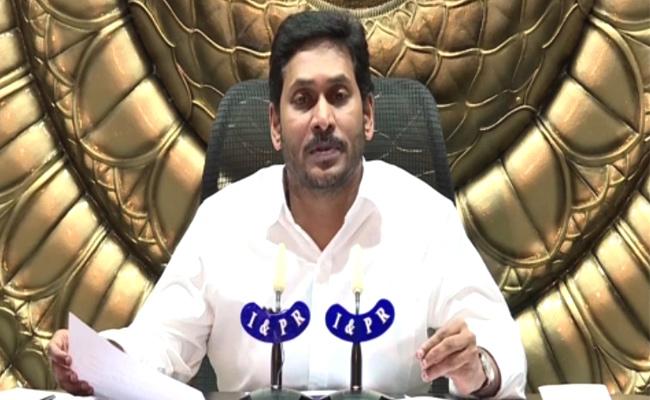 After coming to the rescue of self-help group women under DWCRA by re-introducing zero interest loan scheme for them on Friday, YSR Congress party president and Andhra Pradesh chief minister Y S Jagan Mohan Reddy came up with yet another scheme to provide big relief to industry workers.
On Saturday, Jagan announced payment of all insurance claims of workers under YSR Bima scheme. According to state labour minister G Jayaram, the payments to the extent of Rs 348 crore had been released under YSR Bima scheme, towards dues pending up to March 31.
The amount would be disbursed among 7,726 beneficiaries through Society for Elimination of Rural Poverty (SERP), he said.
The Zero Interest scheme announced by Jagan on Friday would benefit 90 lakh thrift groups to the extent of Rs 1400 crore. The beneficiaries don't have to pay any interest to the banks, as the government itself would pay the interest part to the banks.
The two schemes would come to the rescue of women and industrial labourers to a large extent at a time when they were facing the brunt of lockdown due to Corona virus spread. This is despite the fact that the government has no revenues due to lockdown and the Centre has been turning a blind eye to the problems of the states.