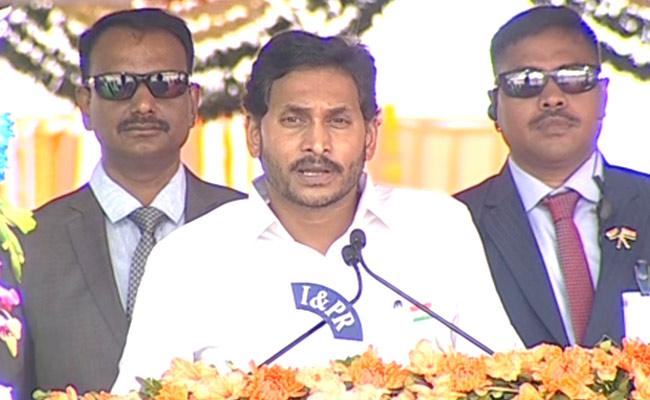 It has been nearly six months since YSR Congress party president and Andhra Pradesh chief minister Y S Jagan Mohan Reddy spoke about his dream project of creating three capitals for Andhra Pradesh.
After the state high court judgement on March 3 declaring Amaravati as the only capital of Andhra Pradesh and saying the state legislature has no competence to pass a legislation on three capitals, the Jagan government has not made any effort to fulfil the three capitals.
While there was a debate in the assembly in the same month on the high court's comments where Jagan reiterated his commitment for decentralisation of administration, he did not talk about it later.
There was no attempt either to move the Supreme Court or to introduce another legislation on the three capitals again.
Even Governor Biswabhushan Harichandan, too, in his Republic Day speech or the joint address of the state assembly and council, did not make any reference to three capitals or the decentralised administration.
But on Monday, Jagan made a reference to the three capitals for the state, albeit indirectly, during his Independence Day speech.
He declared that it was the policy of his government to have decentralised administration at the capital level.
"Decentralisation of capital is the only solution to remove regional disparities and fulfil the aspirations of the people. The same principle was followed in the increase in number of districts in the state, as part of decentralisation," he said.
There have been reports that Jagan will speed up the process for three capitals formation in September, soon after the retirement of present chief justice of India N V Ramana who, the chief minister thinks, is the main hurdle for his plans.
The chief minister is planning to visit New Delhi sometime this week to push his agenda with the Centre and take it forward, sources said.