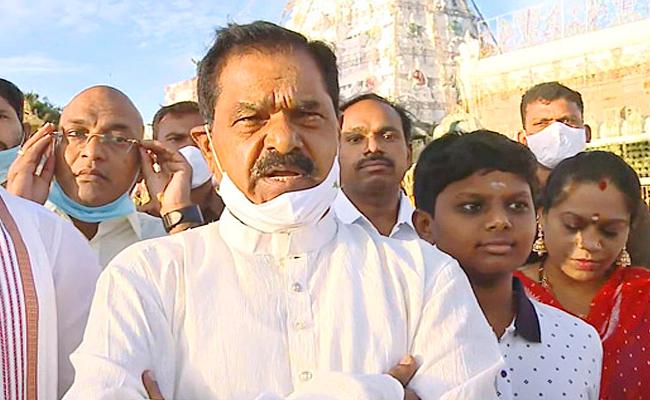 "Nannaa..pandule gumpulu ga vosthayi.. Simham single gaane vosthundi." Remember this popular dialogue from Rajinikanth-starrer film "Shivaji?"
Well, Andhra Pradesh deputy chief minister K Narayanaswamy used the same dialogue while describing YSR Congress party president and chief minister Y S Jagan Mohan Reddy's fighting spirit.
Reacting strongly to the statements made by Bharatiya Janata Party leaders that those who were on bail would go back to jail very soon, the deputy chief minister said nobody had the capacity to send Jagan Mohan Reddy to jail.
"Jagan has the blessings of Lord Venkateshwara of Tirumala. Even Lord Brahma cannot think of sending him to jail," Narayanaswamy said, speaking to reporters at Tirupati.
He said Jagan had not done even a single mistake in his life and the opposition parties were unnecessarily slinging mud at him.
"He is like a lion. He has the capacity to take on his opponents single-handedly, even if all of them join hands to attack him. He has such a brave heart and courage," the deputy CM said.
He also attacked BJP state president Somu Veerraju for promising liquor at Rs 50 a litre, if the BJP was voted to power.
"I wonder how he was chosen for the post of BJP state president. He is talking like a president of drunkards' association," Narayanaswamy said.