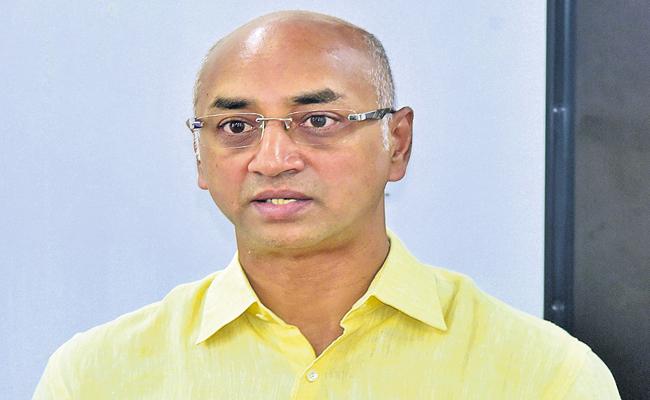 In a rude shock to industrialist-turned-TDP parliament member Galla Jayadev, the YSRCP government in Andhra Pradesh led by CM Y S Jagan Mohan Reddy has taken back 253.61 acres allotted to the former's company Amara Raja Infratech in Chittoor district.
Orders to this effect were issued on Tuesday. It said the company had violated the terms and conditions of the agreement and did not fulfil the promise to bring investment and promised employment criteria and held the potential land worth over Rs 60 crore.
The land was part of 483.27 acres allotted to Amara Raja Infratech by AP Industrial Infrastructure Corporation (APIIC) during the Y S Rajasekhar Reddy regime in 2008 for setting up of a digital world city and industrial park at Majara Kothapally village of Yadamarri mandal and Nunegundlapally village of Bangarupalem mandal which was declared as special economic zone.
The land was transferred to the company in October 2010 at cost of Rs 10.70 crore besides a processing fee of Rs 51.30 lakh. Agreements of sale and sale deed were executed in November 2010.
As per the agreement, Amara Raja Infratech was supposed to utilize the allotted land for the purpose for which it was allotted within the specified time of 2 years, failing which the company was bound to surrender the land.
The company also submitted an undertaking authorizing APIIC to resume the unutilized portion of land if found vacant at a later date, the latest GO said.
However, the company had not taken up any construction in the part of the land and utilised only 229.66 acres.
"The company has not brought in investments worth Rs 2,100 crore and provided employment to 20,000 people. So far, only 4,310 people got the employment," the order said.
"It is noticed that the company sought the sale deed from the APIIC before implementation of the project, on the premise that the same is needed for setting up of SEZ but no such SEZ was developed in the allotted land, till date," the GO said.