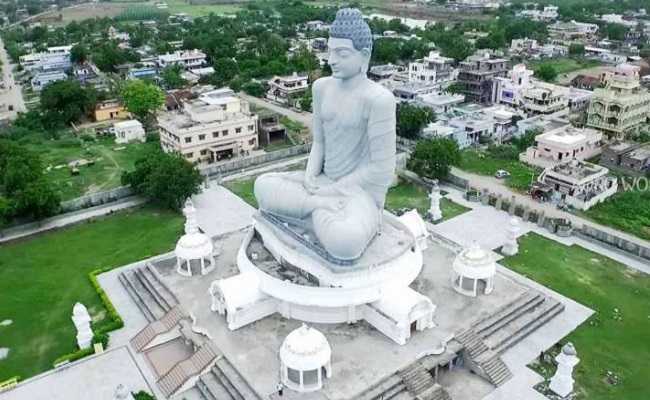 After a gap of nearly 50 days since the high court judgement gave a judgement declaring Amaravati as the state capital, the Y S Jagan Mohan Reddy government resumed works of various abandoned projects in the area.
The contractors brought in workers from different parts of the country to start works on the completion of the MLA and MLC quarters and All India Service Officers' residential towers at Rayapudi village.
The construction companies have started works like laying tiles, water pipelines and electricity cables in the multi-storey buildings.
The remaining works related to the residential quarters of the employees, gazetted officers and others are also expected to commence soon
These towers were abandoned after nearly 80-90 of the works were completed in May 2019, within hours of Jagan taking over as the chief minister. Now, after a gap of three years, the works have started to complete them.
The Jagan government has already released Rs 90 crore for the same and is expected to release another Rs 100 crore shortly.
Interestingly, all these projects like MLA quarters and MLC quarters where the works have resumed are related to the state assembly and this has led to the talk in a section of media that Jagan wants to go ahead with continuing Amaravati only as a legislative capital.
"By completing the MLA and MLC quarters, the government wants to complete the infrastructure for the legislative capital only. But it has conveniently avoided taking up of works on the construction of integrated secretariat complex and even the permanent judiciary complex, which are just a kilometre away," a report said.
It clearly shows that Jagan doesn't want to take up the construction of the state secretariat, administrative blocks, employees' quarters and judiciary complex in the coming days.
"If they are completed, they give a complete capital look. In any case, the government is going to take up any grand constructions in Amaravati, since he has made up his mind to shift the executive capital to Visakhapatnam and high court to Kurnool," the report added.