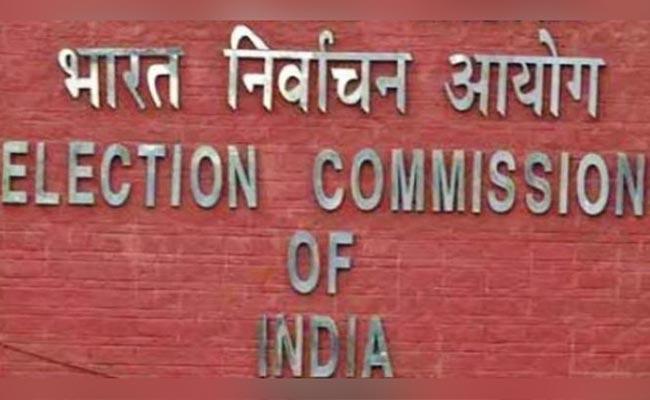 The Election Commission of India's letter to the ruling YSR Congress party in Andhra Pradesh on Wednesday rejecting appointment of chief minister Y S Jagan Mohan Reddy as the permanent president of the party has been a hot topic of discussion for the last few hours.
Categorically rejecting any attempt or even a hint of any organisational post being of permanent nature being inherently anti-democracy, the ECI directed the YSRC to "make a clear and categorical public announcement contradicting media reports alleging that YS Jagan Mohan Reddy has been appointed as the permanent party president."
Interestingly, the ECI clearly disclosed that it had written letters to the YSRC leadership, based on a complaint about appointment of Jagan as the permanent president of the party. It, however, did not disclose as to who had given the complaint.
But enquiries revealed that the complaint was lodged by none other than the perennial litigant of the YSRC – rebel MP from Narasapuram in Eluru district Kanumuru Raghu Ramakrishna Raju, who has become an irritant for the party and Jagan.
Apparently, Raju wrote the letter to chief election commissioner Rajiv Kumar July 11, two days after the conclusion of the YSRC plenary at Guntur, where Jagan was declared elected as permanent president of the party.
In the letter, Raju alleged that the YSRC had violated the basic rules as per the Representation of the People's Act 1951, by passing a resolution and accepting the same electing Jagan as the permanent president of the party.
He pointed out that the plenary had resolved to amend Article 8 and 9 of its Constitution and unanimously elect Jagan as lifetime president of the party.
"However, there is no consent from the ECI on the change of party constitution to make Jagan as the life-time president," Raju said.
He said the democratic principle itself was not adhered to in this case of nominating a permanent president.
"As per the party constitution, the members should be communicated about the internal election process, which is mandatory and binding. However, during the plenary, there hasn't been any communication of change in bylaws pertaining to internal election process," he said.
Raju sought to know if there was any consent given by election commission to this party as an approval about life long permanent president ship without further internal election for the same.
"If so, is the commission bestowed with such power against the principles of democracy? Should there be a situation where an active party member wishes to contest for the post of president in line with the spirit of democracy after 5 years, what would be your stand?" he asked.