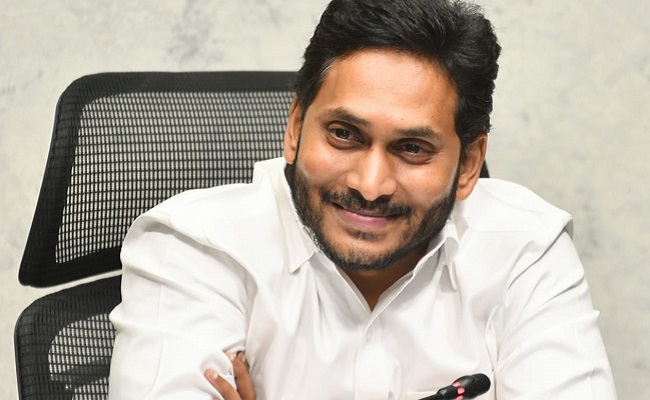 It is true that before the 2019 elections, YSR Congress party president Y S Jagan Mohan Reddy had promised to enforce total prohibition in Andhra Pradesh in a phased manner by 2024.
After coming to power, the chief minister initially made a sincere effort to implement the prohibition in the first phase.
He reduced the number of liquor shops, bars and pubs in the state and increased the liquor prices steeply, so as to prevent the poor people from consuming liquor.
The sale of liquor was taken over by the state government to prevent unauthorised liquor shops or belt shops in the villages.
But Jagan has failed to understand the people's psyche. Those who are habituated to consuming liquor will not give up their habit just because the number of wine shops is brought down or bars are closed.
They started going extra mile to fetch liquor, even it required cross the borders and buy liquor from the neighbouring states of Telangana or Karnataka or Tamil Nadu or Odisha. These states made big money at the cost of Andhra.
At the same time, no major efforts were made to campaign against liquor consumption. As a result, the state lost its revenue heavily.
The non-availability of major brands and production of cheap liquor with local brand names have only damaged the Jagan government's reputation.
As a result, the Jagan government has been forced to reduce the liquor prices and allow popular brands recently, so as to prevent smuggling from neighbouring states.
That the people will never change their drinking habits was evident from the record liquor sales on the New Year Day eve.
The boozers flooded the wine shops in large numbers due to fall in prices and availability of their favourite brands.
On December 31 alone, there was a sale of liquor to the extent of Rs 124.10 crore, compared to an average daily turnover of Rs 75 crore.
According to official figures, there was a sale of 1.36 lakh bottles of liquor, including 53,000 bottles of beer. In the last two days, the state recorded a turnover of Rs 215 crore.
Experts suggest that it is better Jagan gives up his policy of implementing total prohibition in a phased manner.
"He is not going to lose anything if he withdraws his policy, as he has done in the case of three capitals and legislative council," an expert said.
At the most, opposition parties will criticise Jagan for a few days and forget. It would not have any impact on the electorate.
"On the other hand, it would definitely result in increase of his revenue. So, why hypocrisy?" the expert added.