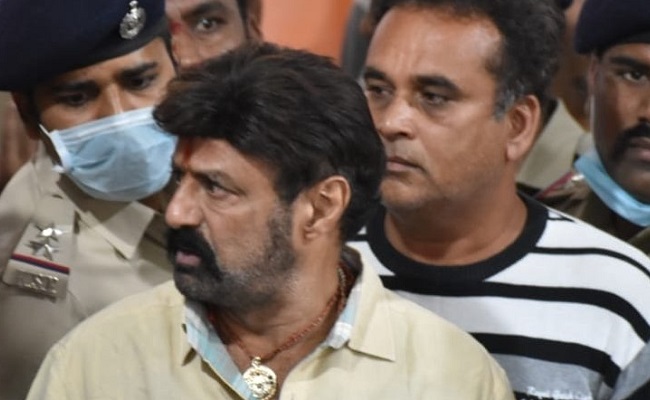 Balakishna's new show on the OTT platform Aha is a big hit. As he has no film shooting in line he spent a great time on his first show 'Unstoppable' and resulted in its huge success.
But in the process he seems to have forgotten that he is an MLA. He gained more popularity with his show than with his presence in the Assembly.
On the other hand there is a talk that he increased his remuneration for films as well. He looks more focussed on his entertainment business than politics.
Sources that he is not being able to attend any political meeting or his constituency visit due to Aha shoot. He reduced the works related to Cancer hospital as well. He is in the hangover of his Unstoppable show.
On a whole, Balakrishna is giving signals that he is not focussed on politics at present. Because, Chandrababu said that he would not step into the Assembly unless he becomes a CM again. Balakrishna may have his own calculations accordingly.
He seems to be in relaxed mode with regard to politics and firmly believes that Hindupur voters are always behind him irrespective of his visits to their constituency. But he should open his eyes.
Recently Kuppam voters have shown bitterness to Chandrababu Naidu much to the shock of many. Learning a lesson from this, Balayya should be careful in guarding his hold on his Hindupur.