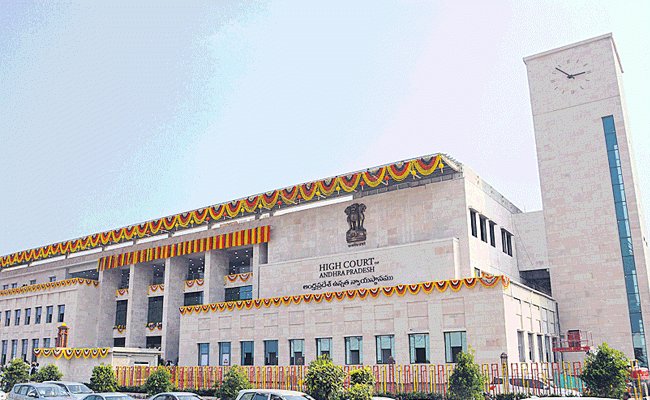 The Andhra Pradesh high court on Thursday dismissed the case filed by Anti-Corruption Bureau against former advocate general Dammalapati Srinivas and others in the alleged insider trading in Amaravati lands.
A division bench of the high court headed by Justice Manavendranath Roy quashed the FIR registered against Dammalapati, his family members and others, including daughters of Chief Justice of India N V Ramana.
What is more, the high court permitted Dammalapati to take legal action against the state government for filing false case against him and others in the name of alleged insider trading and causing him mental agony.
The Jagan Mohan Reddy government has no scope to challenge the judgement in the Supreme Court, which had already dismissed its special leave petition challenging the staying of the FIR filed against alleged "insider trading" in land transactions at Amaravati, by the single judge bench of the high court in January.
The Supreme Court agreed with the high court that private sale transactions cannot be criminalised and that insider trading, which is essentially an offence in the stock market, cannot be covered under the Indian Penal Code (IPC) nor read into Section 420 of the IPC or any provisions in the scheme of the IPC.
Later, the AP government withdrew its appeal against the high court order staying an investigation into an FIR accusing Dammalapati Srinivas and several others of corruption in the purchases of land in the State Capital of Amaravati.
The Supreme Court asked the state high court to consider the issue in case any further petitions were filed and dispose of the matter within four weeks.
Following the Supreme Court directions, the high court where the case was pending, continued the hearings last month and reserved its judgement, which it delivered on Thursday.