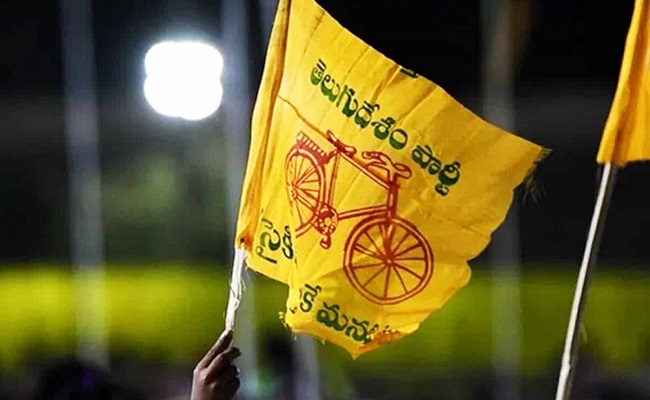 TDP seems to have lost confidence to win in the coming general elections. The survey reports are alarming the party.
Though the TDP allied media has been trying to project that there is huge anti-incumbency in the state, the surveys are giving completely contrary reports.
Though the TDP leaders are tight lipped about these surveys and showing off their artificial confidence in their statements, their actions are speaking volumes of their fears ahead.
Had the ground reports been positive, they might have asked the candidates like Raghu Rama Krishnam Raju to resign from the party and re-contest from the same constituency within six months to show their might with victory.
If one such case keeps TDP in positive light, then the party workers and the cadre get huge thump to campaign for the subsequent elections.
In fact the neutral voters also get influenced by such results and they may shift their loyalties to TDP considering the changing situation in AP politics.
But none from TDP is attempting that as they clearly know that they will lose miserably.
On the other hand BJP in Telangana is bringing in hype to the party by making the candidates like Eetela Rajender resign from TRS and contest on BJP and win.
This kind of strategy and bravery is not seen in TDP which is a pity.