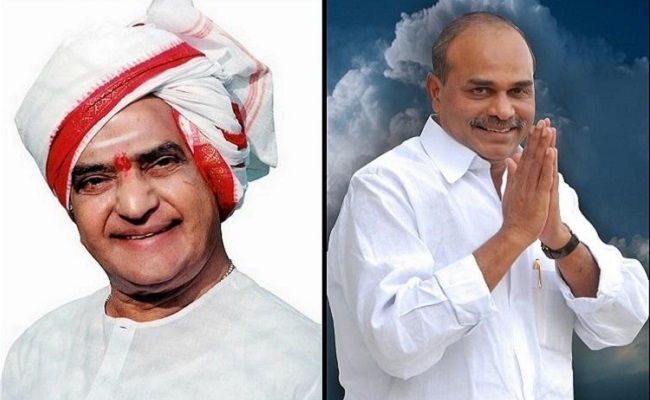 Jr NTR's tweet ignited many TDP admirers. They started opening up their mouths and blasting Jr NTR for calling both NTR and YSR equally great.
A TDP leader said that there is no comparison between NTR and YSR as the latter was a factionist with a criminal mindset. He also kept on gluing the demigod image to NTR with his high words of praise.
Responding to all this, a netizen wrote, "If YSR was a factionist then what about NTR. Who killed journalist Pingali Dasaratharam? Who brought a hardcore factionist Paritala Ravi into politics? Who killed Vangaveeti Mohana Ranga? The maximum number of political murders happened was during NTR's regime. NTR is a great actor and a leader. There is no dispute about that. But that doesn't mean that he was a God. He may be a deity for a particular community, but not for everyone. As long as that community attributes divinity to NTR, we will dig everything from the past and show the dark side of him".
Another social media post goes like this- "TDP fanatics say that NTR was the replica of Lord Rama. That's insane. He was the man who ran behind Krishna Kumari and wished to marry her secretly when his wife Basavatarakam was alive. Luckily, Trivikrama Rao foiled that marriage in his own way (as said by Imandi Ramarao in a video). He is no way Lord Rama. At the same time he cannot be called Lord Krishna as well. Because Krishna never ran behind married ladies. NTR was the man who ran a romantic track with Lakshmi Parvathi before her divorce with Veeragandham Subbarao. Once Nadendla Bhaskara Rao also said that NTR misbehaved with the daughter of a host sometime ago. Everybody is a human being and everyone has weaknesses. No one is a God here including the actor turned politician NTR".
Apart from this a TV host appealed to the soul of Sr NTR not to take birth on this planet in an emotional way, which turned out to be a laughing stock for the majority.
The bottom-line is that the tweet by Jr NTR and the following comments by the TDP groups criticizing YSR are leading to many counters that are tarnishing the image of Sr NTR.