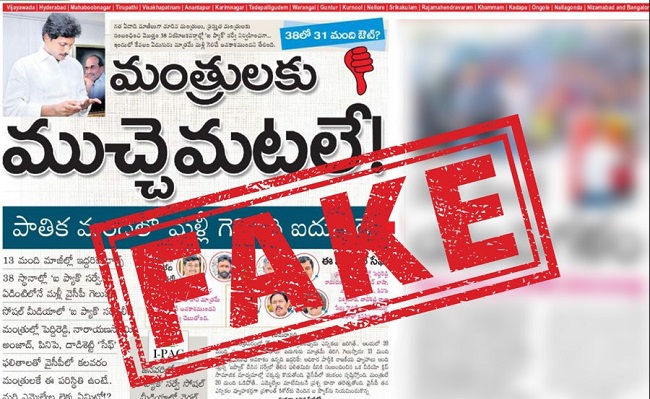 It is proved that the TDP-allied media channels and dailies have a common communication platform where the stories for negative campaigns against YCP ruled government are planned.
Surprisingly, all the TDP sympathizing channels, portals and dailies have propagated the same fake survey story at a time against I-PAC, an election strategist company working for YCP.
The story says that an I-PAC survey revealed that 20 out of 25 Ministers are shivering as they are sure that they would lose in the coming general election.
This story is published as a banner item in Andhra Jyothy and the same was covered in its channel as well.
I-PAC condemned this fake story on its twitter handle tagging the ABN channel. The company mentions that they never came up with any such survey.
"The news item published in #AndhraJyothy @abntelugutv is ABSOLUTELY FAKE. We strongly condemn the use of fake surveys to mislead people. Such cheap tricks only show their desperation," I-PAC twitter handle mentions.