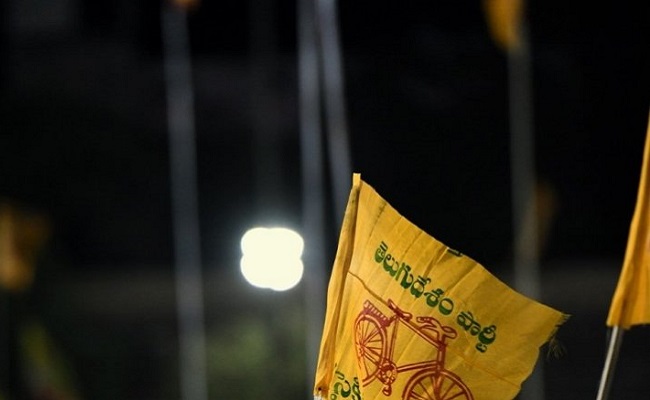 The Telugu Desam Party, the main opposition in Andhra Pradesh, which will be completing 40 years of its foundation in a few days from now, has been calling itself as a national party.
While former chief minister N Chandrababu Naidu claims himself to be the national president of the TDP, his son Nara Lokesh refers himself to as national general secretary. That is why he has appointed separate party presidents for Andhra Pradesh and Telangana.
But as per the Election Commission guidelines, the TDP doesn't fit into the category of a national party.
According to these guidelines, a registered party is recognised as a national party only if it fulfils any one of the following three conditions:
1. The party wins 2 per cent of the seats in the Lok Sabha (as of 2014, 11 seats) from at least 3 different States; or
2. At a General Election to Lok Sabha or Legislative Assembly, the party polls 6% of votes in four States and in addition it wins 4 Lok Sabha seats from any state or states; or
3. A party gets recognition as State Party in four or more States.
As per the EC guidelines, only seven parties have now got the national party status. They are: All India Trinamool Congress (AITC), Bahujan Samaj Party (BSP), Bharatiya Janata Party (BJP), Communist Party of India (CPI), Communist Party of India – Marxist (CPI-M), Indian National Congress (INC) and Nationalist Congress Party (NCP).
Though the TDP has presence partly in Yanam (which falls in Pondicherry) and Union territory of Andaman and Nicobar Islands, it doesn't have requisite percentage of votes to get the national party status.
For that matter, some parties still call them national parties – like All India Majlis-e-Ittehadul Muslimeen (AIMIM), which has presence in Uttar Pradesh, Bihar, Maharashtra and Telangana; or All India Anna DMK (AIADMK).
YSR Congress party legislator Kodali Nani lashed out at the TDP for calling itself a national party. He said he would write a letter to the EC seeking a clarification from it on whether the TDP is a national party or not.
"If the EC says the TDP is a national party, I will quit politics. If it doesn't endorse it, will Naidu also quit his post?" he asked.