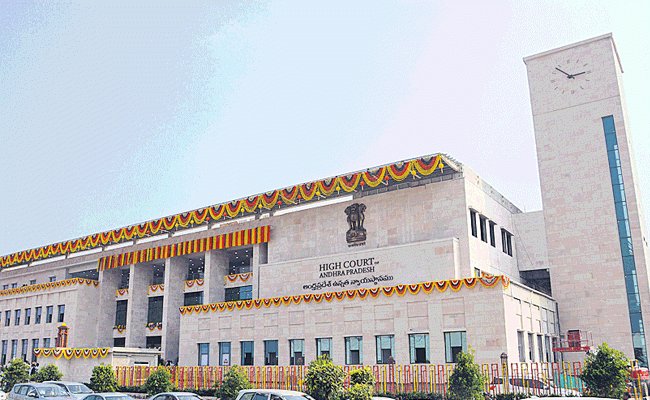 The Andhra Pradesh high court on Friday refused to grant bail to Telugu Desam Party leader and MLC Parchuru Ashok Babu in connection with a forgery and cheating case filed against him by the Crime Investigation Department (CID) of the Andhra Pradesh.
Hours after the CID arrested Ashok Babu in the wee hours of Friday from his house, his lawyers moved the bail petition in the high court through a lunch motion. The high court, however, dismissed the bail petition.
The court posted the case to Monday, asking the CID to file a counter-affidavit. It also asked the petitioners to make Lok Ayukta as a respondent, as the CID booked the case against Ashok Babu based on the suggestion of the Lok Ayukta.
The CID police arrested Ashok Babu and shifted him to the CID office at Mangalagiri in Guntur, following a complaint lodged by Meher Kumar, an officer of the Good and Services Tax (GST) wing of the state commercial taxes department with the Lok Ayukta in 2019 alleging that Ashok Babu had submitted a false document that he was a B Com graduate. The Lok Ayukta had sought a report from the department.
On January 24 this year, the CID registered a case on the basis of a complaint from D Geetha Madhuri, Joint Commissioner, Commercial Taxes, under Sections 477A (falsification of accounts), 465 (forgery) and 420 (cheating) of the Indian Penal Code.
Ashok Babu joined the commercial taxes department in 1977 as a junior assistant and took voluntary retirement in the capacity as Assistant Commercial Tax Officer in April, 2019.
He was the president of AP NGOs Association between 2014 and 2019 and joined the TDP after the retirement. He was made a member of state legislative council later.
TDP official spokesman K Pattabhi alleged that the CID police had foisted a false case against Ashok Babu.
He said the MLC had never claimed that he was a B Com graduate as his election affidavit clearly mentioned that he had studied only Intermediate.
Apparently, the Jagan government is suspecting that Ashok Babu played a key role in the recent Chalo Vijayawada programme of the AP government employees.
Despite his retirement, he still has a lot of hold on the employees as the past president of AP NGOs association.