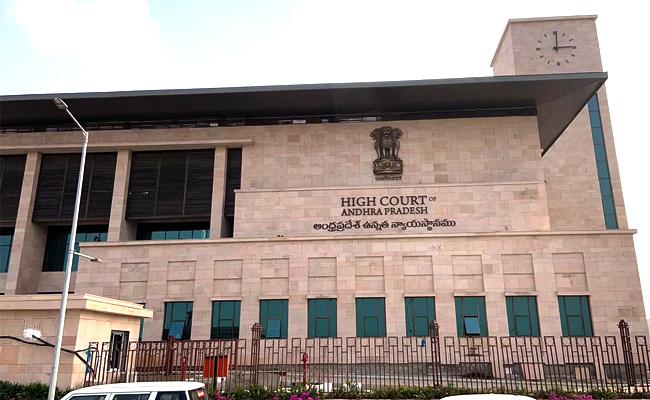 The ruling YSR Congress party in Andhra Pradesh, which has already been on cloud nine following its stupendous victory in the gram panchayat and municipal elections in the state, has got yet another good news.
On Tuesday, the Andhra Pradesh high court dismissed the orders of state election commissioner Nimmagadda Ramesh Kumar calling for an inquiry into unanimous elections in several zilla parishad and mandal parishad territorial constituencies in March 2020.
A division bench of the high court set aside Nimmagadda's order and ordered that all the candidates who had been elected unanimously must be declared elected immediately.
During the electioneering for mandal and zilla parishads last year, as many as 126 ZPTCs and 2,363 MPTCs were elected unanimous, as no other candidates had filed their nominations. There are, in all, 660 ZPTCs and 9,984 MPTCs in Andhra Pradesh.
There were largescale complaints to the SEC from the Telugu Desam Party and BJP that the ruling YSRC had grabbed these MPTCs and ZPTCs forcibly by threatening the contestants of other parties.
They alleged that the YSRC leaders had prevented the rival candidates from filing their nominations and in case of those who had already filed their nominations, the ruling party forced them to withdraw their nominations.
The SEC, in his affidavit filed before the high court, said he had all the powers to intervene impartially in case of irregularities in the election process. He pointed out that the number of unanimous results were extraordinary compared to the earlier elections.
He said the commission had received numerous complaints about threats and temptations during the filing of nominations and hence it was decided to hold an inquiry to ascertain how fair the unanimous results were.
The high court had earlier issued interim stay on Nimmagadda's directions to the collectors and district election authorities to revive the candidature of affected aspirants for MPTC and ZPTC elections, based on their credible averments of forced withdrawal from the contest under duress.
Justice DVSS Somayajulu directed the SEC not to conduct any sort of inquiry into the candidates declared elected unanimously after issuing Form-10 during MPTC and ZPTC elections last March. He said the SEC cannot interfere after the candidate was declared elected.
The result could only be contested in the election tribunal, he said and opined that the SEC has no scope to interfere in the name of conducting free and fair polls based on a few complaints.