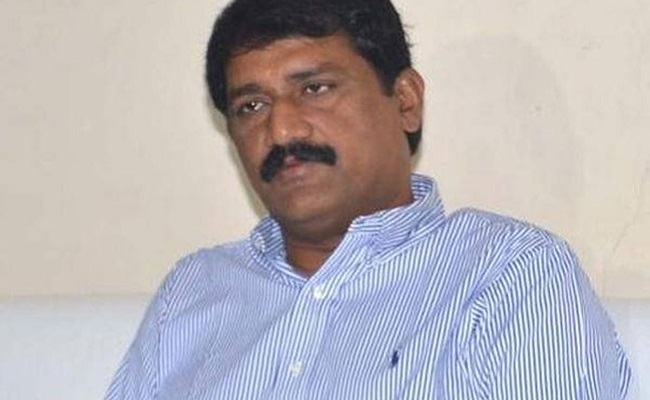 After keeping silent for more than a year, former Andhra Pradesh minister and senior Telugu Desam Party legislator from Visakhapatnam (north) assembly constituency Ganta Srinivasa Rao has reiterated that he was firm on quitting his assembly membership.
In a fresh letter to Speaker Tammineni Sitaram on Monday, Ganta requested that his resignation be accepted immediately. He regretted that the Speaker was sitting over his resignation letter for more than a year.
The TDP legislator resigned from his assembly membership in Speaker's format on February 12, 2021, in protest against the Centre's decision to privatise the Viskahapatnam Steel Plant.
"It is unfortunate that my resignation letter has not been accepted even after a year," he said.
Ganta said he was very much anguished over the indifferent attitude of the Central government as well as the state government though the steel plant workers and evacuees had been fighting for over one year.
"I am prepared to make any sacrifices for the steel plant," he said.
Interestingly, Ganta has indicated to the Speaker in his previous letter that his resignation could be accepted soon after the steel plant is privatised.
So far, the privatisation move has not moved forward and the Centre has recently called for expression of interest for consultants to take up the privatisation process.
The former minister had also announced in the past that he would form a non-political joint action committee for the protection of the steel plant and see that it is not privatised.
He also called for the resignation of MLAs and MPs, cutting across party lines, in solidarity with the agitating steel plant workers.