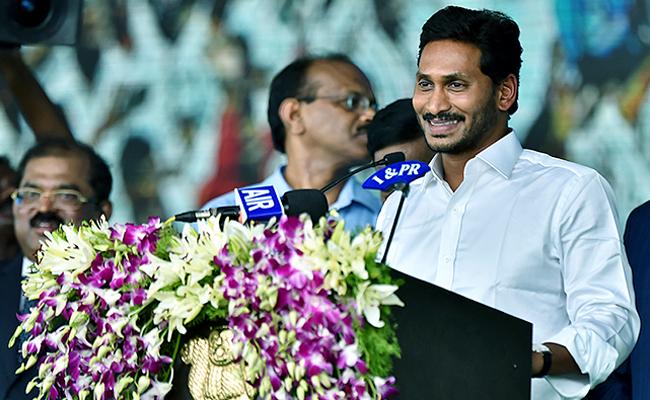 Y S Jagan Mohan Reddy has been in the hot seat for four years in Andhra Pradesh, starting his governance against all odds.
His opponent, Chandrababu Naidu, is a strong political figure with 40 years of experience and 14 years in government. Naidu has strong connections in administration and various institutions, including the judiciary, while Jagan is relatively new to these systems.
Every decision made by Jagan was met with opposition from Chandrababu Naidu's supporters, who had been strategically placed earlier.
Amidst this, Jagan Mohan Reddy's first year in office was marred by the global calamity of Covid-19, which impacted every aspect of human life.
Jagan Mohan Reddy faced this crisis head-on, providing assistance to people during these difficult times, but he faced even more challenges from the power wielded by Chandrababu Naidu. In a way, Naidu troubled Jagan more than the Covid-19 pandemic and continues to do so.
Despite the adverse circumstances created by Naidu on one side and the Covid-19 pandemic on the other, Jagan Mohan Reddy initiated direct benefit transfer (DBT) for the first time, providing cash directly to the people.
The depleted exchequer did not deter Jagan from implementing the DBT, and he has transferred Rs 2.1 lakh crore in cash to the people thus far.
He introduced administrative reforms to ensure the delivery of benefits and services at the people's doorstep. Jagan remained steadfast even when the opposition criticized or harassed his volunteers.
He brought about revolutionary changes in the fields of health, education, and agriculture, posing a potential threat to private players in these sectors. He empowered women, SCs, STs, BCs, and minorities in politics, including his own cabinet and nominated posts.
He initiated the construction of 17 new medical colleges with teaching hospitals, improving healthcare services for the people. He reorganized the districts, creating 26 new districts to bring administration closer to the people.
He attracted the top five industrialists and businessmen to the state, a first in its history.
However, he struggled to counter the opposition's campaign and failed to effectively communicate the positive work he has accomplished. He also faced challenges in maintaining good relations with his party workers, leading to feelings of neglect among them.