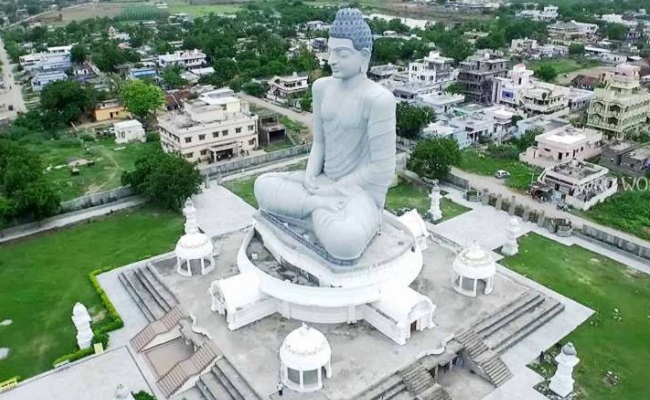 A ride on tiger is too dangerous. It is dangerous to continue the ride. It is even more dangerous to unmount the tiger. The TDP in Andhra Pradesh is caught in the similar situation now.
The demand for Amaravati as capital by the TDP is almost like a ride on the tiger. If the TDP continues the ride, it loses the company of the other and not sure where the tiger would go.
If the TDP drops Amaravati (unmounts the tiger) it is for sure the tiger would gulp the rider.
In any manner, it would be catastrophic for the TDP either it leaves Amaravati or holds on to it.
People know that Amaravati is a real estate venture mostly involving the TDP leaders and supporters.
Because of Amaravati, parts of Krishna and Guntur districts have been declared as green zones prohibiting the sale of lands for industries and commercial ventures. This had brought down the land values in parts of these two districts.
Farmers of these 29 villages have sold parts of their lands and still gave them to the government in land pooling with the buyers remaining behind the screen.
The farmers in these 29 villages have gained a lot financially, while the farmers in the neighbouring areas had nothing due to green zones.
All these have become a curse to the TDP as people rejected the party.
If TDP gives up Amaravati, those who have invested in the 29 villages would turn against the TDP as they would be the losers.
So both ways, it would be a herculean task for Naidu to balance the ride and reap the benefit.
It is to be seen how Chandrababu Naidu would end his ride on the tiger safely.