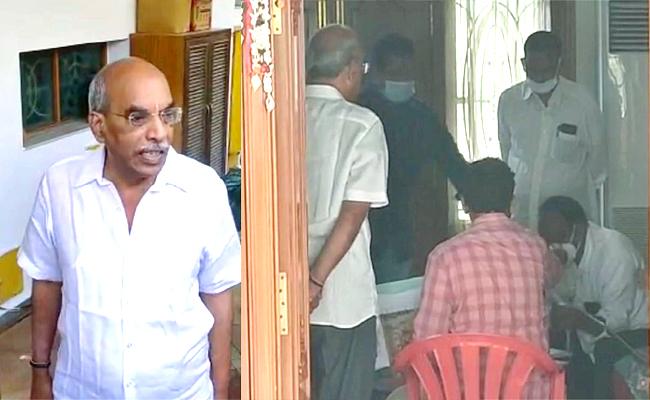 Retired IAS officer K Lakshminarayana, who had been a director in the Andhra Pradesh State Skill Development Corporation (APSSDC) during the Chandrababu Naidu regime, landed in the hospital with complaints of high blood pressure, within hours of the state Crime Investigation Department (CID) raided his house in Hyderabad and questioned him over the multi-crore scam.
The CID authorities booked a case in the scam, naming Lakshminarayana as Accused No. 2 (A-2) in the case. In all, 13 persons were named as the accused in the case, including Design Tech, Siemens companies which bagged the tenders for the skill development courses.
Lakshminarayana was served a notice by the CID authorities asking him to appear before them for questioning on December 13.
The retired IAS officer, who worked as special secretary in the chief minister's office during the Chandrababu Naidu regime in combined Andhra Pradesh till 2004, fainted while he was being questioned by the CID authorities during a raid on his house in the morning.
The family members wanted to shift him to the hospital, but the CID sleuths did not permit him. However, when the family members told them that he had undergone two surgeries in the past and was suffering from hypertension, they shifted him to Star Hospital at Banjara Hills.
Earlier, during the questioning, Lakshminarayana said he had absolutely no knowledge about the GO MS No. 4 of 2017, on agreement with Siemens on setting up centres of excellence.
He claimed that he had no role to play in the day to day affairs of the corporaion and there was an official committee to approve the agreements.