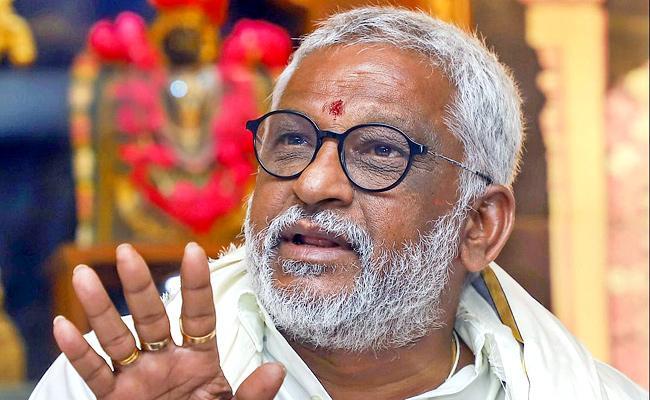 Tirumala Tirupati Devasthanams (TTD) which manages the country's richest temple of Tirumala, has been facing an embarrassing situation for the last few hours over a video that has been doing rounds in the social media of drone visuals of the Ananda Nilayam, the main gopuram of the temple.
TTD chairman Y V Subba Reddy, who ordered a probe into the same, heaved a sigh of relief, after coming to know that the so-called drone video of Tirumala temple was a 3-D graphic image, created by some miscreants.
Subba Reddy on Saturday told the reporters that the TTD would initiate legal action against the social media network for posting a video of Tirumala temple and making it viral stating as a Drone video.
He said as per Agama Shastra Srivari temple has been declared as a "No Fly Zone" and till date no such recordings with Drone cameras were done.
He said the TTD Vigilance officials have already denied the Drone video and sent it to the forensic lab for fact-finding. "After we receive the reports within two or three days, we will take stern legal action against the Hyderabad-based social media network which has allegedly morphed the 3D video and made it as a Drone video," he said.
He said he would inform the devotees how some miscreants are playing with their sentiments with such fake and tailored videos.
On Friday, TTD Vigilance and Security Officer Narasimha Kishore said the video of Tirumala temple which is making rounds on social media platforms as taken through a drone camera is baseless.
He said the entire Tirumala is under the eagle eye of hi-fi Vigilance and Security and it is not possible to capture the video through a drone camera. The CVSO also warned of legal procedure against the persons who videographed Tirumala temple if proved guilty.