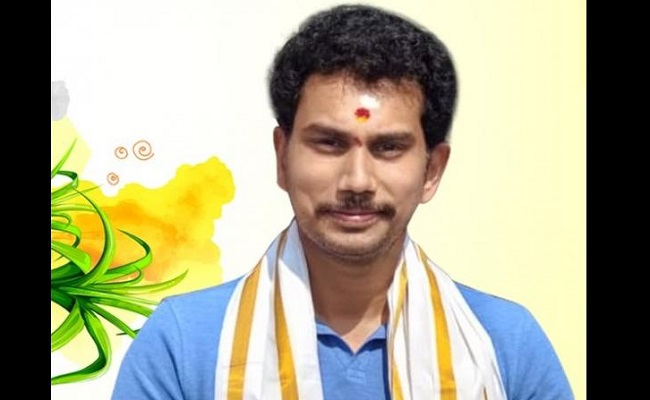 A Delhi court on Thursday dismissed the default bail plea of Raghav Magunta, son of YSR Congress MP Magunta Sreenivasulu Reddy, in a money laundering case related to the Delhi excise policy.
Special Judge M.K. Nagpal of Rouse Avenue Court said that Magunta's default bail in the present case is held to be devoid of any merits and dismissed the plea.
The same court had earlier this month dismissed the bail plea of Magunta filed on the grounds of the deteriorating health of Magunta's wife.
Judge Nagpal had said that the seriousness of the charges against Magunta, pertaining to money laundering, could not be ignored, and expressed dissatisfaction with the information provided regarding the wife's medical condition.
In April, the court had dismissed his regular bail plea saying that "the court is prima facie of the view that there is a genuine case made out by the investigating agency showing active involvement of the applicant in the commission of the alleged offence of money laundering and this court is not able to arrive at any finding contrary to the said view".
It had added that the evidence and circumstances that emerged during the course of the investigation "prima facie suggest" that the accused was a participant in the criminal conspiracy to "generate or launder the proceeds of crime of commission of offences".
He was also related, directly or indirectly, to the activities relating to possession, use and projection etc of the said proceeds of crime as untainted money as he was a "key member of the above cartel formed by the accused persons to achieve the illegal objectives of the said conspiracy", the court had said.
Magunta was arrested in February under the Prevention of Money Laundering Act (PMLA). The ED has alleged that he was involved in various activities of possession, use, transfer, etc. of the proceeds of crime worth at least Rs 180 crore.
According to the ED's charge sheet, a part of the alleged Rs 100 crore kickback generated in the crime was used in the Goa Assembly election campaign of the Aam Aadmi Party (AAP). The ED case was based on the Central Bureau of Investigation (CBI)'s FIR.