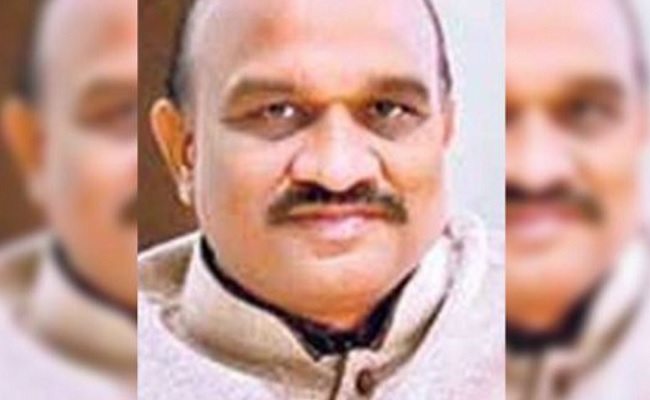 Former advocate general of Andhra Pradesh Dammalapati Srinivas, who managed to escape from being arrested temporarily by moving the state high court in connection with the Amaravati land scam, has been booked in a different cheating case.
On Friday, the Guntur police on Friday booked a case of cheating, criminal conspiracy and breach of trust against Dammalapati, his wife Naga Rani, brother-in-law Nannapaneni Seetharamaiah and others based on a complaint lodged by one Kode Ram Mohan Rao, a retired lecturer from Mangalagiri.
Rao complained that Dammalapati's family had taken money from him for registration of two flats at Lake View Apartments at Krishnayapalem village of Amaravati under APCRDA limits, but had registered only one flat.
He said the family had cheated him saying that a five-star hotel was coming up adjacent to the apartments and had taken Rs 75 lakh as advance for the construction of apartment complex.
The family members, who are the builders of the complext apparently told the complainant that since Dammalapati was the advocate general, he was aware well in advance about what building was coming up where.
He alleged that Dammalapati family had threatened him of dire consequences when he demanded that his money be returned. He asked the police to take strict action against the accused.
Though Dammalapati and his wife are not the prime accused in the case, his brother-in-law is A-1. So, Dammalapati will also be in trouble if the police take him into custody.
It remains to be seen whether Dammalapati would move the high court again even in this case!