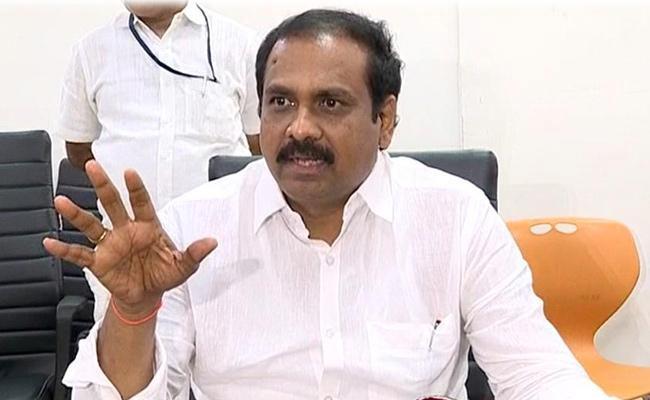 The ruling YSR Congress leadership looked completely prepared to tear the opposition and the yellow media into pieces when they reached the Assembly on the first day of the winter session on Thursday.
It was former minister Kurasala Kannababu, who took into his hands the Eenadu daily published on September 12 highlighting the beginning of the Amaravati farmers' padayatra to Arasavalli.
He said the daily had given a big story as the banner on the day, with detailed stories in the inside pages.
He read out the names of the leaders who joined the first day padayatra and quipped saying that all of them belonged to one caste.
He also read out some paragraphs from the newspaper about Amaravati and the farmers' agitation where the paper was worried about the falling land prices in Amaravti.
Kannababu also displayed the photograph published in Eenadu on the first day and showed to the House that all the visible faces were all belonged to the leaders of same caste.
It was then the turn of chief minister Y S Jagan Mohan Reddy, who displayed the clippings of the Eenadu on the screens in the Assembly to say that the paper was trying to protect the interests of those who purchased lands in Amaravati expecting high returns.
Stating that Eenadu had been writing stories about farmers, Jagan Mohan Reddy maintained that he was concerned about the farmers in all 26 districts of the state, while Eenadu was worried about some real estate farmers of 29 villages.
Jagan Mohan Reddy ridiculed Eenadu and his chairman Ramoji Rao accusing them of being selfish and going all out to protect the interests of one caste.