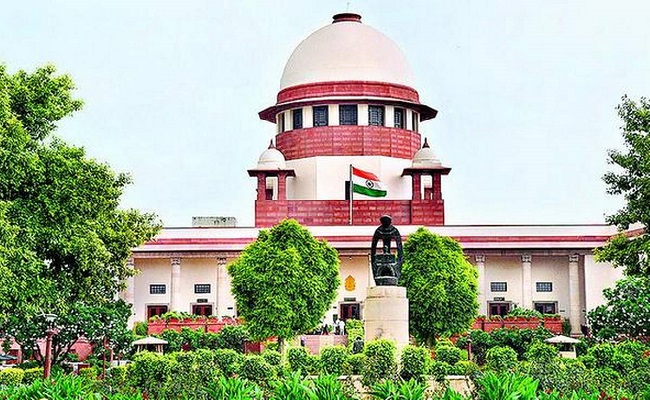 The Supreme Court on Monday served notices on the Andhra Pradesh government and the Crime Investigation Department (CID) of the state police in connection with the "sedition" cases filed against two Telugu television channels – TV5 and ABN-Andhra Jyothy.
A division bench of the Supreme Court led by Justice D Y Chandrachud issued notices to the state government and the CID to submit their counter affidavits within six weeks. He also granted stay on the CID and the government to initiate any coercive action against the channels.
The judge was hearing the petitions filed by the two channel managements – Shreya Broadcasting Pvt Ltd for TV5 and Aamoda Broadcasting Comp Pvt Ltd of ABN-Andhra Jyothy.
Both the channels filed a contempt petition against the Andhra Pradesh government stating that the FIR filed against them constitutes charges on freedom of Speech under Article 19.
They argued that as per the Supreme Court guidelines, no action should be taken against the media which telecast Covid-19 related reports. As such, the state government resorted to contempt of court by filing cases against the channels.
Justice Chandrachud said the FIR indicated that it was a suo moto case based on an inquiry report of the DIG of the CID. The allegations against the news channels arose from certain programmed involving participation of Narasapuram MP Raghurama Krishnam Raju.
The court observed that the TV channels had been made accused 2 & 3. "We are of the view that provisions of 124 A and 153 require interpretation particularly on the right of press," he said.