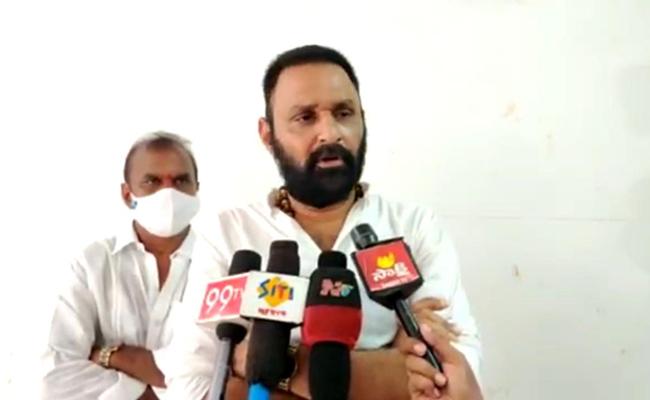 Kodali Nani has made certain things clear about the government's approach on the illegal activities done by TDP leaders and its supremo.
He said, "Chandrababu Naidu is already in jail. He is between four walls of a room. That is in fact a jail. What difference does it make if he is in home or jail? He is shameless so he is still alive.
The people have given him punishment with 23 seats and God has jailed him naturally. He may think he may escape with stays in any case. But he cannot escape from the people and God. His position is very bad and he will see the worst for sure.
People know who Chandrababu is and what his father was. With no property in hand he stepped into politics, joined NTR, backstabbed him and now he says that he has earned very big through his Heritage business and claims that his company is worth Rs 20,000 Cr.
Show me one person who earned Rs 20,000 Cr by selling milk, curd and kova. This is open evidence for Babu's illegal accumulation of property. He is a master in making his fortune by blinding the law.
In any issue if Chandrababu's name is involved, cases will also be filed on him and he will be sent to court by the present government of AP. He may escape using his influence by getting stays and bails.
He has arranged some cronies in almost all the systems including the media. They are supporting him for whatever corruption he did all these years. Everybody will be punished very soon".