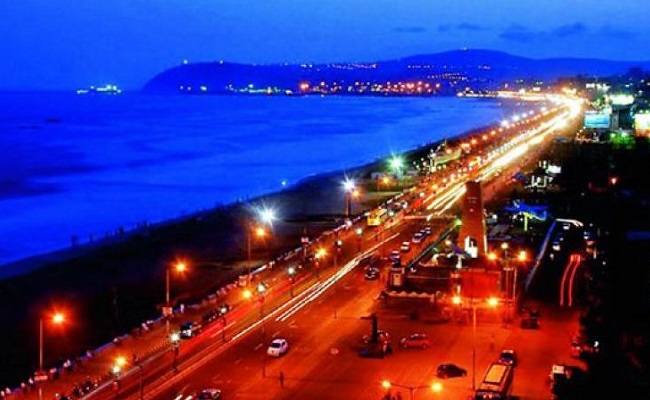 It is now official. The Narendra Modi government at the Centre has acknowledged that Visakhapatnam is the capital of Andhra Pradesh and not Amaravati, which it had been showing in the maps all these days.
The Centre made it clear that on the floor of Lok Sabha, even as the issue of three capitals for Andhra Pradesh might be languishing in the high court for a long time and is unlikely to be resolved in the near future.
Union minister for petroleum and natural gas Hardeep Singh Puri disclosed that Vizag is the capital of Andhra Pradesh, while answering a starred question in Lok Sabha on impact of rising fuel prices on the country's economic recovery from the Covid-19 pandemic on July 26.
The question was raised by two Congress party MPs – Kumbakudi Sudhakaran from Kannur parliamentary constituency in Kerala and Pradyut Bordoloi from Nowgong parliamentary constituency in Assam.
The two MPs asked for details of the amount of taxes, cesses and excise duty collected by the Union Government on petrol and diesel from March 2020 till date, including the monthly details of collection, State-wise.
The Union minister, who gave an annexure to the question regarding "impact of rising fuel prices," gave the state-wise break up of variation in state levies and taxes.
While mentioning the list of states and their capitals in the country, the minister clearly mentioned "Vizag" as the capital of Andhra Pradesh.
Since the statement was tabled on the floor of the Lok Sabha, it is deemed to be the official confirmation by the Centre that Visakhapatnam is the capital of Andhra Pradesh.
In the initial days the three capitals issue, the Centre has acknowledged only Amaravati as the state capital and mentioned it even in the Survey of India official map. In all its correspondence, the Centre used to mention Amaravati as the state capital.
Later, when the issue was dragged to the high court by Amaravati farmers, the Centre submitted an affidavit to the court saying it had nothing to do with the location of the capital of the state and it is purely a prerogative of the state as to where it should have the capital city.
In a clarification to an RTI query recently, too, the Centre asserted that the issue of capital city for Andhra Pradesh is still in the court. But now, it has admitted, either intentionally or inadvertently, that Visakhapatnam is the capital of Andhra!