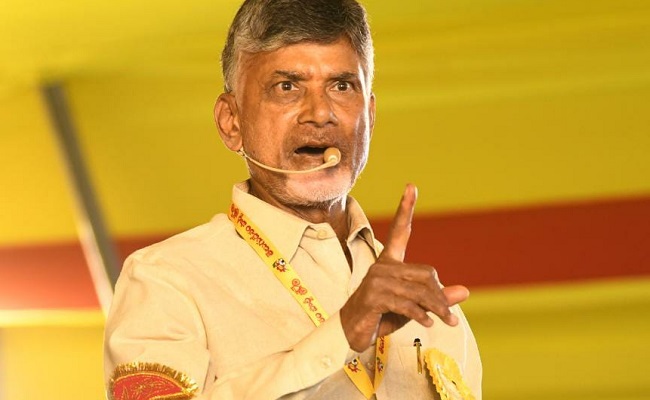 Andhra Pradesh former chief minister N Chandrababu Naidu is the 14 years CM with 40 years experience in politics.
He stooped too low by tweeting a fake image with a long message stating "Shocked to see images of Hindu Gods & Goddesses in the temple town of #Tirupati being replaced with party colours of ruling YSR Congress Party. Devotees are seething with anger over these targeted acts of insulting Hinduism".
He stooped tweeting this fake image and he proved he is mindless because, he didnt check the veracity of this image circulating in social media. Number of netizens are replying to his tweet with the original video showing the truth.
The truth is that the Hindu God images on the walls were not at all touched, but whatever the blue colored walls shown by CBN are on the opposite wall of the road.
CBN wishes to project that Hinduism is under attack in AP. Similar things were planned by his sympathizers in the name of temple attacks before the local body elections in the state in 2019-20 but the result didnt come against YSRCP. But still he is continuing this silly fake propaganda.