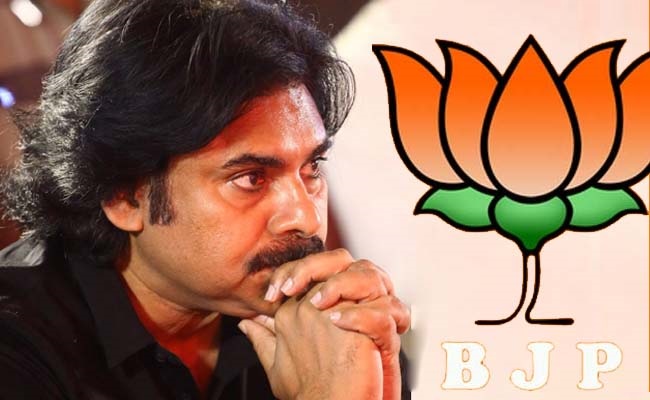 The thumping victory of the BJP in the northern states is going to seal its alliance with the Jana Sena in Andhra Pradesh.
The Jana Sena, which has been dilly-dallying for several months over continuing its alliance with BJP will now have to sit tight and listen to the BJP leadership.
Pawan Kalyan's second thoughts over alliance with the TDP seems to have derailed with the BJP's victory, where the saffron party had won four out of five states, where elections were held.
Except in Punjab, the BJP had established a clear majority asserting its position in the national politics and thus reflecting its authority over its allies elsewhere, including Jana Sena in Andhra Pradesh.
The tone of the BJP leaders in Andhra Pradesh is changed now as they claim big in the state in the 2024 elections and project Pawan Kalyan as their chief minister candidate.
Whether he wins or loses, being a chief minister candidate in alliance with the BJP is something big for Pawan Kalyan, rather than breaking alliance with the party and playing a small brother role with the TDP.
He might win a couple of seats if he forges alliance with the TDP in the next elections, but he would not be the chief minister candidate.
Moreover, the BJP wants to finish Chandrababu Naidu and his TDP in the 2024 elections so that the leaders from TDP would look at the BJP for their future.
In such a scenario, it is wise for Pawan Kalyan to remain with the BJP rather than break the alliance and go with the TDP.
However, the ranks at different levels in Jana Sena have already reached an understanding with the TDP. Both the TDP and Jana Sena have an unofficial alliance at the local level which might turn out to be a different game for Pawan Kalyan to handle.
It all depends who would be able to prevail upon Pawan Kalyan in the next elections as he can bend towards the strongest between the TDP and the BJP.