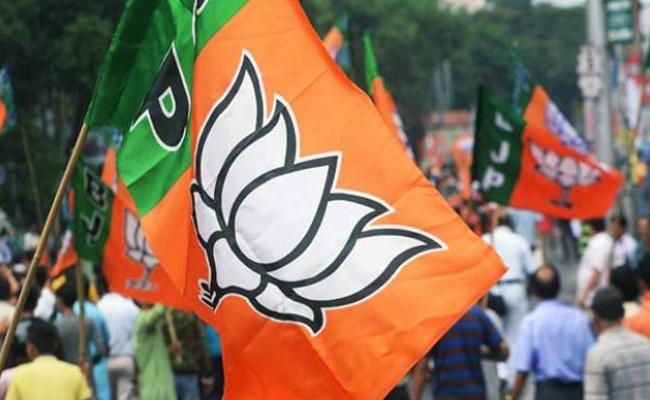 For the first time, Bharatiya Janata Party has complained to the Centre against atrocities allegedly being perpetrated by ruling YSR Congress party against its political rivals during the ongoing elections to local bodies in the state.
Three Rajya Sabha members from BJP – G V L Narasimha Rao, C M Ramesh and T G Venkatesh – on Friday wrote a letter to Union home minister Amit Shah, seeking central intervention in the restoration of law and order in the state during the local body elections.
"The present situation is unprecedented and shows desperate and anti-democratic actions of the state government to win most of the seats in the local body elections through unfair and undemocratic means," they said in the complaint.
Interestingly, the complaint did not make any reference to the Telugu Desam Party which has been raising a lot of hue and cry over the alleged attacks on its party candidates who were filing nominations in several districts.
Instead, the BJP leaders spoke about the attacks only on BJP and Jana Sena Party candidates by the YSRC functionaries.
"The YSRC workers are selectively targeting BJP and Jana Sena candidates to spread the fear. In most places, our candidates were either prevented from filing nominations or forced to withdraw their nominations," the MPs alleged.
They found fault with the state election commission for its inept handling of the election process. The authorities were toeing the line of the ruling party and the police were actively supporting and abetting the highhandedness and lawless actions of the ruling party leaders, the BJP leaders alleged.