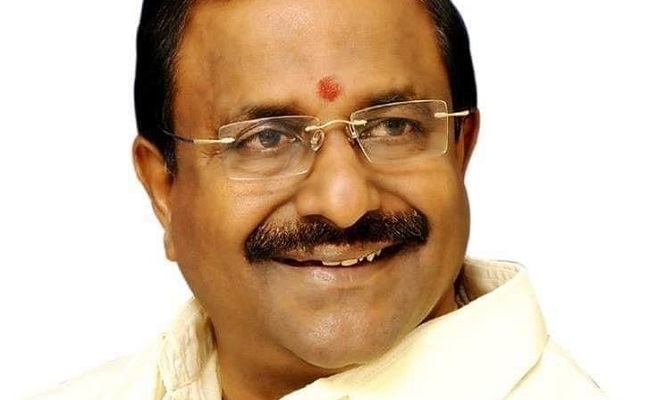 With BJP gradually emerging as the only alternative political force in Andhra Pradesh following the downslide of the TDP, every leader from the other parties are looking towards the saffron party.
While the lower-rung leaders and cadres are still sailing with the TDP, those who had enjoyed big positions in the party during the Chandrababu Naidu regime did not lose much time in defecting to the Bharatiya Janata Party to safeguard their business and political interests.
Leaders like Sujana Chowdary, CM Ramesh and T G Venkatesh quickly jumped the fence from the TDP to BJP for obvious reasons. This did not evoke much surprise, as people have thought they must have joined the BJP as coverts of Chandrababu Naidu.
Subsequently, too, there were a couple of defections from the TDP like that of Adinarayana Reddy, but not en mass jumping.
After Somu Veerraju took over as the state BJP chief, it was expected that there would be more defections from the TDP, since his main objective was not to attack YSRC, but to weaken the TDP.
There were reports that leaders like Ganta Srinivasa Rao and other Kapu leaders would take a plunge into the BJP, but surprisingly they did not happen.
The latest talk is that Veerraju had been asked to go slow in engineering mass defections from the TDP into the BJP. He is now said to be focussing on the big heads in districts and who would have how much influence among the people.
"Only after ascertaining the strengths and weaknesses of each leader, Veerraju wants to encourage defections selectively, instead of allowing all and sundry. Moreover, there is also pressure on him to pick and choose only those who have certain leanings towards RSS ideology," sources said.
Moreover, elections in Andhra Pradesh is still very far away and the BJP does not want to get headaches from the defected leaders from now itself.
So, if at all any TDP leaders are eagerly waiting to jump into the BJP, they would have to wait and see for some more time.