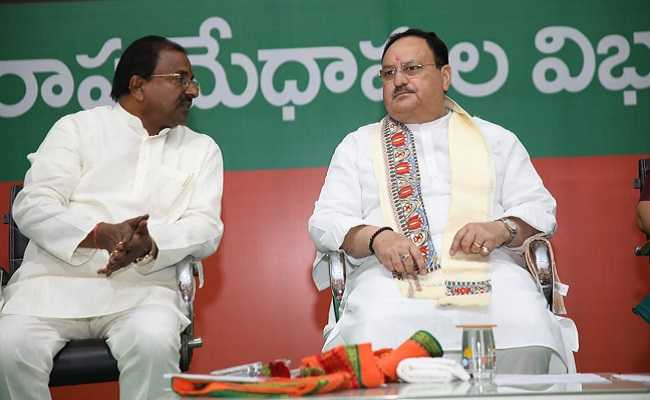 Bharatiya Janata Party, which has been claiming that it will continue to have an alliance with Jana Sena Party headed by power star Pawan Kalyan, has dealt a rude shock on him on Monday.
BJP national general secretary Y Satya Kumar made it clear that the BJP doesn't have the tradition of making a non-BJP leader as the chief minister of any state.
"It is not in the culture of the BJP to make a non-BJP leader as the chief minister," he said.
Stating that the BJP high command will decide on the chief ministerial candidate of the party only at the time of elections, Satya Kumar said it was not appropriate to talk about alliances or the chief ministerial candidate at this stage.
He warned Pawan Kalyan against falling in the trap of YSR Congress party by talking about the alliances and options.
"In the past, Telugu Desam Party president N Chandrababu Naidu fell into the trap of Jagan Mohan Reddy by raking up special category status issue and faced the defeat," he said.
Satya Kumar said Jagan was trying to divert the attention of the opposition parties from his government's failures by raising the issue of alliances.
"Jagan is playing a mind game. I suggest that Pawan should not fall prey to this game," he said.
BJP MP G V L Narasimha Rao, too, said his party would continue the alliance with the Jana Sena.
"But nobody can demand who the chief minister should be. Our party national leadership will take a call after discussing with all sections of the party and announce at an appropriate time," he said.
The BJP leaders' comments came at a time when Jana Sena Party leaders Hariprasad and Kiran demanded that the BJP declare Pawan Kalyan as the chief ministerial candidate.
"We have entered into an alliance with the BJP only in the interest of the state. And there is no better choice than Pawan Kalyan to lead the alliance. In fact, 90 per cent of the state BJP workers are fans of Pawan. Irrespective of the alliances, Pawan Kalyan will be the chief minister of Andhra Pradesh in the next elections," they said.