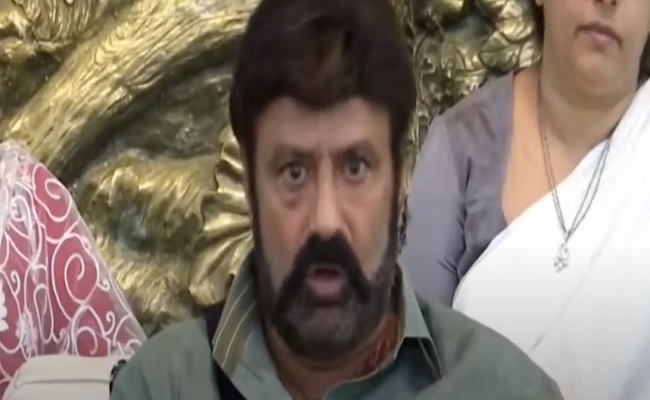 Tollywood hero, TDP MLA and NTR's heir in the tinsel world, Nandamuri Balakrishna, came out with a video responding to the creation of new districts in Andhra Pradesh.
In the video, he spoke for Hindupur asking the government to make it the district headquarters and not Puttaparthy.
Balakrishna is elected twice as MLA from Hindupur and he had come out in open asking for Hindupur to be the new district headquarters.
While his statement for Hindupur is understood, it is shocking to see his silence on the government naming Vijayawada district after his father, late N T Rama Rao, who found TDP.
Everyone is thanking the Jagan Mohan Reddy government for naming Vijayawada district after NTR.
People from all sectors have welcomed the decision and thanked chief minister Jagan Mohan Reddy for the gesture.
But, what surprises everyone is that none from the NTR family thanked the chief minister.
Though Purandheswari tweeted welcoming the decision to name a district after her father, she lost the magnanimity to thank the chief minister for giving the name officially!
Balakrishna came out in open with a video, but he did not utter a word about naming a district after his father.
The family members who addressed a media conference recently for a different reason, could not even make individual social media statements, at least, to thank Jagan Mohan Reddy for naming the district after NTR.
Surprisingly, the Kammas in the YSR Congress have performed special Pooja to NTR's statue in Vijayawada and thus they started owning NTR, while the rank and file of the TDP remain silent even after 24 hours.
Like BJP owning up Sardar Patel in the national politics, the YSR Congress is owning NTR in the state politics and that would be a gain to Jagan, and a big loss to the TDP.